SNU Athletics 
Phillip Younts
BETHANY — The 2022 signing day has come as the Southern Nazarene University football team has announced the addition of 50 new student-athletes.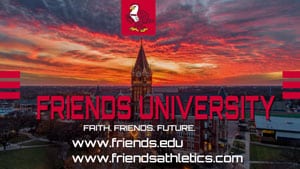 The new class consists of 50 student-athletes across five states. 26 athletes are crossing the Red River from Texas, while 20 athletes come from Oklahoma. The Storm also added a pair of signees from Arkansas, one from New Mexico, and one from New York. Of the 53 signees, 32 are on the defensive side of the ball and 18 are on the offenside side.
SNU Head Coach Dustin Hada spoke highly of his staff and the efforts put forth to bring in this class, saying, "As we announce this outstanding class of 2022, I must begin by thanking my staff. I ask a lot from my coaches during the recruiting season and they constantly deliver. They share the vision, mission, and needs that we want to have in our recruiting class and execute the plan very well."
Hada would go on to speak highly of the signing class, as well.
"This class is a great group of athletes, students, and servant leaders from a five-state area," Hada said. "The average GPA of this class is a 3.68. Defensively, we wanted to add length, speed, and physicality, and this group accomplishes just that. This is a very strong group across all defensive positions and we are excited about the energy of these defenders."
Coaches were also excited about the additions on the offensive side of the ball.
"This class has the speed, size, and athletic creativity that we wanted to add to the program," Hada said. "It is a strong class at the offensive skill positions, and we are beyond optimistic about the potential production of this group."
With a full season under Hada's regime, along with a strong batch of new recruits, SNU will look to continue building the program and culture moving forward through the spring and into the  2022 season.
2022 CLASS BREAKDOWN
Offense (18)
Defense (32)
Offensive Line (3)
Defensive Line (7)
Quarterback (4)
Inside Linebacker (7)
Running Back (2)
Outside Linebacker (5)
Wide Receiver (8)
Defensive Back (7)
Tight End (1)