From SCU Sports Info.
Matt Stephens, Sports Information Director
BETHANY — Southwestern Christian University vice president of intercollegiate athletics, Mark Arthur, will return to the hardwood as SCU's head women's basketball coach.
Arthur coached the SCU men from 1992-2012 and amassed an overall record of 404-329. He replaces Darrick Matthews, who was recently named head women's coach at USAO after one year as the head man at SCU.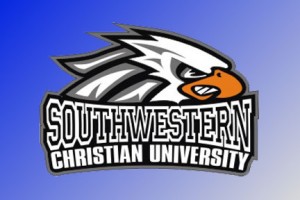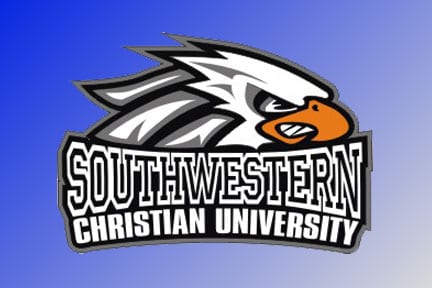 "I'm really excited to get the opportunity to work with these young ladies," Arthur said. "I've never coached ladies before, so I'm sure there will be some adjustments for me. I'm really looking forward to the challenge."
While leading the SCU men's program, Arthur compiled over 400 wins in his 20 years as head coach. Arthur led the Eagles to eight national championships, four from the NCCAA and four from the ACCA.
Throughout his tenure, Arthur was named NCCAA regional coach of the year six times and in 2006 he was recognized as NCCAA national coach of the year. He has coached 12 all-Americans, 28 academic all-Americans and one NCCAA Pete Maravich National Player of the Year award winner.
Arthur was instrumental in reviving the SCU athletic program when he began working as the SCU financial aid director in 1991. In the Fall of 1992, SCU relaunched its men's basketball program with Arthur as head coach. Two decades later, the athletic department has grown to 16 sports with student-athletes competing in both the NAIA and NCCAA.
in 2012, Arthur stepped down as men's basketball coach and became SCU's full-time athletic director.
As a player, Arthur competed for SCU, then known as Oklahoma City Southwestern College from 1978-80. While at OCSC, Arthur earned his Associate of Arts Degree before going on to transfer to Central Oklahoma where he earned both his bachelor's and master's degrees in education.
In 2008, the court in Pickens-Springer Gymnasium was named 'Mark Arthur Court' in recognition of achievements at SCU. He was inducted into the SCU Hall of Fame in 2013.
SCU went 18-19 during the 2014-15 season. The Lady Eagles finished fourth in the Sooner Athletic Conference during the regular season and made it to the semifinals of the SAC Tournament. SCU won the NCCAA Central Region title and finished fourth overall in the NCCAA Women's Basketball Division I National Championship.
"We have a very tough schedule, and although we are young, we have a very talented group of new players and a solid group of returners," Arthur said. "If they all buy into what we want to do, we could be very successful."
The Lady Eagles will open the 2015-16 season on the road against Oklahoma Wesleyan on Oct. 30 in Bartlesville, Okla.