From KCAC Sports
WICHITA, Kan. – The Tabor College baseball team was selected as the No. 1 team in the KCAC Baseball Coaches' Preseason Poll, the conference office announced Thursday. The Bluejays took home their fourth-straight KCAC regular season title with a 22-6 conference record and a 54-12 overall record before winning the KCAC Baseball Tournament title with a 12-7 victory over Kansas Wesleyan.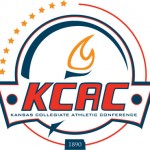 Tabor went on to the NAIA Opening Round as the No. 1 seed in the Bellevue bracket, defeating Mayville State University, 8-0 in game one. The Bluejays then fell to Bellevue University, 3-1, but won three-straight games to go on to the NAIA College World Series. Embry-Riddle bested Tabor, 9-1, but the Bluejays would defeat Lindsey Wilson, 2-0, to stay alive. Oklahoma Baptist handed Tabor its final loss of the season, 5-1, to send the Bluejays home.
New to the KCAC, Oklahoma Wesleyan was selected second in the conference after a 19-5 Midlands Collegiate Conference record and a 49-14 overall record. The Eagles were led by first team All-MCAC selection, CJ Gregory to a second consecutive MCAC championship and regional final appearance. Gregory racked up the accolades over the summer including a Texas Collegiate League title as a member of the Brazos Valley Bombers. Gregory was also named a summer ball All-American, first team TCL relief pitcher, and was also chosen by Perfect Game as part of the Texas Collegiate League's top 20 professional prospects list. Finally, Oklahoma Wesleyan finished ninth in the 2016 NAIA Baseball Coaches' Preseason Top 25 Poll on Nov. 10.
KCAC 2016 Preseason Coaches' Poll
Team / Points / First-place votes
Tabor
97
8
Oklahoma Wesleyan
88
1
Sterling
85
1
York
70
Kansas Wesleyan
54
Friends
46
Bethany
43
Saint Mary
30
Ottawa
23
McPherson
10