OCU Athletics
Rich Tortorelli
OKLAHOMA CITY – Jim Abbott has announced his plans to retire as Oklahoma City University athletic director, bringing his 19-year career as the leader of one of the nation's top athletic programs to a close in December.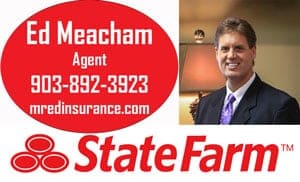 The OCU Stars have flourished during Abbott's tenure, capturing 48 team national championships, including at least one team national championship every year.
Abbott has endeavored to provide a championship experience for Oklahoma City student-athletes athletically, academically and socially. Abbott has worked in athletic and higher education administration for the past 30 years, including a previous stint at OCU as assistant athletic director from 1991-94.
"Jim Abbott has created a legacy of excellence here at Oklahoma City University, evidenced not only by the banners that hang inside our gymnasium, but by the success our student-athletes experience in the classroom and beyond," said Dr. Ken Evans, Oklahoma City University President. "On the competitive side, he has helped elevate OCU Athletics to one of the top NAIA programs in the nation. The campus community will always be appreciative of that, and we all wish him well in his upcoming retirement."
In competition, Oklahoma City has achieved sustained success during Abbott's tenure including capturing the Learfield Sports Director's Cup on three occasions. Throughout Abbott's time as athletic director, the Stars have placed in the top 15 of the Directors' Cup rankings every year, a measure of the overall success of the OCU athletic department.
"I'm so grateful to Oklahoma City University for the support and opportunities that have been provided me the past 19 years," Abbott said. "I've been blessed to work with outstanding administrators, coaches and remarkable student-athletes that were driven to achieve. I'm awfully proud of what we have accomplished over the years, and I know that the best is yet to come for OCU."
Abbott was recognized twice as the NAIA National Athletic Director of the Year (2008-09, '16-17), three-time Under Armour Central Region Athletic Director of the Year by the National Association of Collegiate Directors of Athletics (NACDA) (2010, '15 and '18) and been named the Sooner Athletic Conference Athletic Director of the Year on six occasions, most previously in 2018-19. Abbott gained induction into the OCU Athletics Hall of Fame in 2017-18.
In the classroom, OCU student-athletes have thrived during Abbott's tenure achieving an annual cumulative grade-point average above a 3.0 each year. In 2020-21, OCU student-athletes achieved their highest combined GPA of the past 10 years (3.33).
OCU student-athletes and coaches have annually demonstrated a commitment to community service. Among these efforts is the department's annual food drive, an ongoing effort that has delivered 128,453 non-perishable food items to the community since 2007.
Abbott is a member of the NAIA Membership Committee, Oklahoma Sports Hall of Fame Executive Council, chairman of the NAIA Hall of Fame selection committee, member of the Greater Oklahoma City Sports Consortium, and a board member for Chi Alpha Sigma national student-athlete honor society.  Abbott has previously served as president of the NAIA Athletic Directors Association, member of the NAIA Athletic Director's Association Board of Directors, member of the NACDA executive committee and as a member of the NAIA National Administrative Council. Abbott has been a panelist and presenter at numerous NAIA and NACDA conventions.
Abbott has overseen the growth of the OCU athletic department through the implementation of several new sports on campus. OCU has added men's and women's cross country and track & field, volleyball, men's and women's rowing, men's and women's wrestling, competitive cheerleading, competitive pom/dance and STUNT under Abbott's guidance, bringing OCU's athletic offerings to 22 varsity intercollegiate programs. Abbott's tenure has also seen new facilities and renovations for OCU baseball, soccer and wrestling including the Ann Lacy Softball Stadium, the Devon Boathouse, the Knight Strength and Conditioning Facility and the Jim Wade Athletic Office Suite. Abbott spearheads efforts of the Champions Club, OCU's athletic booster club, and the department's largest annual fundraising event, the Sports Spectacular dinner and auction.
Abbott earned a master of science degree in sports administration from the University of Oklahoma and bachelor's degrees in business administration and physical education from Huntingdon (Ala.) College.