ORU Athletics
TULSA – The Oral Roberts Athletics 'Voice of the Golden Eagles', Adam Hildebrandt, has been named the 2021 National Sports Media Association Oklahoma Sportscaster of the Year, it was announced Tuesday.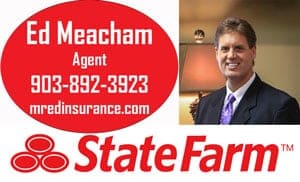 Hildebrandt is the lead broadcaster for the ORU Sports Network and has been in his role with the Golden Eagles since August 2016. In his position he broadcasts all ORU men's basketball and baseball games. In March 2021, he announced the Golden Eagles' win in the 2021 Summit League Championship followed by their historic NCAA Tournament run to the Sweet 16.
"We are extremely proud of Adam and all he has accomplished," Assistant Athletic Director of Communications Jarrett Hardwick said. "We are honored to have him as a part of the ORU Athletics team and are thankful for the work he does. He does a tremendous job broadcasting our games and telling the stories of our student-athletes. We commend him for this prestigious award!"
In 2020 the athletic department formally launched the ORU Sports Network. ORUSN includes full, in-game broadcasts with commentary at home events for Golden Eagles baseball, men's and women's basketball, men's and women's soccer and volleyball events. Another feature of ORUSN is the audio-only, radio quality, streaming for baseball and men's basketball road games.
"I consider it an overwhelming honor to have been voted Oklahoma Sportscaster of the Year by my peers," Hildebrandt said. "I'm blessed to have the supports of my wife Carissa and a family who encourages me to follow my dream. Also, I'd like to extend my most sincere thanks to the student-athletes and coaches who allow me to tell their stories because that's what my job is really about."
Among the 115 who won 2021 state sportscaster or sportswriter of the year honors, a record 70 are first-time winners in their respective states.
Hildebrandt called football, men's basketball and women's basketball games at both Central Methodist University and Truman State University during his four years working for KRES Radio in Moberly Missouri, prior to coming to ORU. A native of Broken Arrow, he and his wife Carissa reside in the Tulsa suburb with their four kids, Ella, Noah, Sophia and Isaiah.
The NSMA will honor its winners and Hall of Fame inductees during the organization's 62nd awards weekend and national convention, scheduled for June 25-27, 2022, in Winston-Salem, N.C.