From OC Sports Info.
Murray Evans, Assistant Athletic Director for Media Relations
OKLAHOMA CITY – Dan Hays, one of the most successful basketball coaches in collegiate history, is resigning from his longtime post as men's coach at Oklahoma Christian at the end of the 2015-16 season, OC Athletic Director Curtis Janz said Friday.
Hays, 69, is in his 33rd season at the helm of the Eagles and his 38th season as a collegiate head coach, during which he's compiled a 721-460 record entering Saturday's game at Dallas Baptist (Texas). He ranks 42nd all-time among coaches at four-year colleges at any level and is No. 20 among active coaches.
He has recorded more wins at an Oklahoma university than any other coach in the state's hoops history and is a member of the NAIA Hall of Fame, the OC Athletic Hall of Fame and the Eastern New Mexico Hall of Honor. In April 2011, OC honored Hays by naming the court inside the Eagles' Nest as "Dan Hays Court."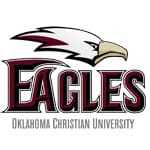 He is the fourth-longest-serving active head coach in any sport at any Oklahoma university and ranks third all-time among collegiate basketball coaches in tenure at one Oklahoma school, behind only Henry Iba at Oklahoma State (36 seasons) and Don Sumner at St. Gregory's (35 seasons).
"Coach Hays is a living legend – the winningest college-level basketball coach in Oklahoma history," OC President John deSteiguer said. "He has achieved his success the right way – working hard, persevering, surrounding himself with good people and treating everyone with respect. Coach is an example for all of us."
Hays will complete OC's season, which has 13 more games remaining, along with potential games in the NCAA Division II Heartland Conference's postseason tournament in Tulsa.
"It's time," Hays said. "This is something I have been thinking about for more than a year. I have decided I don't want to be a head coach at age 70. This is my 48th year of coaching and 42 of that have been as a head coach. I am resigning, not retiring. I am going to stay in basketball in some form or another, but I'm not going to move. I am staying in Edmond. I don't have anything concrete right now.
"I've got nothing but love for Oklahoma Christian and appreciation for the years that I've had. We haven't always had the best team, but I've always felt like we've had the best program, when you consider the basketball, the academics and the character. We still stand for what's right, on and off the floor. The only thing I want to be remembered for is that I did it the right way, the Oklahoma Christian way.
Hays became OC's head coach during Ronald Reagan's first term as U.S. president in 1983, the same year Microsoft Word was launched and Sally Ride became the first U.S. woman in outer space.
The Eagles won six of their 10 Sooner Athletic Conference regular-season championships and their only SAC tournament title during Hays' tenure. He led Oklahoma Christian to nine NAIA Division I tournaments and reached the round of 16 five times, most recently in 2010. He has coached two NAIA players of the year, Jay Mauck (1999) and current Mercer University assistant coach Jarred Merrill (2005).
During the 2012-13 season, OC's first as a member of the National Christian College Athletic Association, he guided the Eagles to the national championship game, losing a heartbreaker in overtime to Shorter (Ga.). OC is now in its first season as a full NCAA Division II member, competing in the Heartland Conference.
Dozens of Hays' former players and assistant coaches have gone on to become college or high school coaches themselves. At least a dozen of them have worked as collegiate head coaches, and two of them are now athletic directors at Oklahoma universities – Janz and Robert Davenport at Oklahoma Baptist.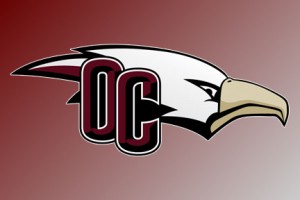 Hays also was the driver in building the Oklahoma Christian Cage Camps into a behemoth that has drawn thousands upon thousands of kids – some from places as far away as England, Germany, Austria, France and South Korea – to the OC campus each summer since 1984.
"Dan Hays embodies what it means to be a 'coach.' He has and continues to mentor players and coaches all over the country," Janz said. "His knowledge of the game of basketball is unparalleled; skill development, player management, Xs and Os – all are areas in which he is recognized as one of the best anywhere.
"I have been with coach Hays in about every role possible, as a student-athlete, assistant coach and now as an athletic director. He has been my coach, mentor, confidante, and most importantly, friend since 1983. He is an OC legend, not because of the 700-plus wins, but because of the impact he has made on so many people."
Hays has been active in basketball both nationally and internationally. In 1998, Hays, then the NAIA representative to the USA Men's Basketball Collegiate Committee, served as an assistant to Jim Boeheim of Syracuse University on the USA Basketball Junior World Championship Team, which won the gold medal in Puerto Plata, Dominican Republic.
Hays also was an assistant to then-University of Florida (and current University of Oklahoma) coach Lon Kruger on the 1991 gold-medal-winning USA team at the World Championships for Junior Men in Edmonton, Canada, and at the 1990 U.S. Olympic Festival in Minneapolis. Hays served as the president of the NAIA Men's Basketball Coaches Association from 1991 to 1993.
He has been named Sooner Athletic Conference coach of the year five times (1985, 1986, 1989, 1999, 2005) and NAIA District 9 coach of the year twice (1981, 1985).
Hays came to Oklahoma Christian after five seasons as head coach at Northwestern Oklahoma State University in Alva. Hays went 71-68 at Northwestern and led the Rangers to the NAIA District 9 semifinals during the 1981-82 and 1982-83 seasons. His 1980-81 squad won the Oklahoma Intercollegiate Conference title and he was named OIC coach of the year in 1981 and 1983.
Before becoming a college head coach, Hays served as an assistant coach at Southeastern Oklahoma State University for three seasons and at Eastern Washington University for one season. He also coached for six seasons at the high school level in two New Mexico towns, Grants and Roswell, guiding four teams to the New Mexico prep state tournament.
Hays is a 1964 graduate of Highland High School in Albuquerque, N.M. He attended Casper (Wyo.) Junior College for one year before transferring to Eastern New Mexico. At ENMU, Hays earned All-America honorable mention twice and was named to the NAIA and NCAA all-district teams twice. He was the most valuable player and leading scorer on coach Harry Miller's first two nationally ranked Greyhound teams.
After graduating in 1968, Hays spent several years in the Amateur Athletic Union leagues. He played in three national tournaments and was chosen to the AAU All-Stars team that played the Soviet Union's national team in 1971.