The Great American Conference volleyball tournament championship match was a battle of the top two seeds that went five sets and was won by two points.  It doesn't get any closer than that.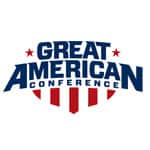 Southern Nazarene had an 11-4 lead in the final set, but Arkansas Tech fought back to win the match, 3-2 (25-18, 19-25, 17-25, 25-23, 15-13).
The win earns the Golden Suns the automatic bid from the GAC to the NCAA Tournament and will be one the eight teams in the Central Region bracket.
Second seeded SNU (22-10) got to the conference tournament championship with sweeps over No. 7 seed Arkansas-Monticello and No. 3 seed Southeastern.
SNU coach Kevin Ingram said he knows going the distance against the defending tournament champion Golden Suns, whose winning streak is now at 21, is nothing to be ashamed of, but it doesn't seem that way in the moment.
"Well, it feels like a lot to hang your head about because we were right there and had every opportunity to win that ballgame," Ingram said.
"It stinks for my seniors that have put so much effort and time in getting to this spot, but I can't hang my head in the sense that they put everything they had on the floor. I mean, I couldn't ask anything more out of them. They played extremely well. The ball just didn't bounce our way at certain times at the end."
Senior setter Kaylee Piatt earned her way onto the All-Tournament team, as did sophomore Lexie Matthews.
Piatt had 49 assists on the day and eight digs and hit .333 through the tournament.  Matthews had a stellar performance in the final with a career high 17 kills.
ATU (29-5) opened the game at a torrid pace and shut down the Crimson Storm in all facets of the game.  But the Storm shook it off and came back to win the next two sets.
"I was really pleased with that," Ingram said.  "After that first set, it would have been really easy to tuck your tail. But we really did a great job of rebounding and having belief in ourselves and what we were capable of doing and how well we knew we could play.
"Once we just kind of got back into doing the things that we had been doing the entire tournament, it switched back our side. And obviously, we had some great success in the second and third sets."
Tech won the fourth set by just two setting up the deciding fifth.
Taylor Jacobs closed her career at SNU with a double-double in 13 kills and 11 digs.  Emilee Crawford and Emily Dick were also playing their final match.  Crawford had 11 kills and Dick recorded eight.
Ingram said this group of seniors will have a special place in SNU lore.
"Just super proud of them," Ingram said.  "It's a great group of girls that have helped change our program and build it. There's some half of famers within that group that will be in our Hall of Fame one of these days.
"They are kids that we will always remember as far as what they've done to help progress our program in the right direction. And they've done a great job through this transition in getting us to a place where we're not just in the NCAA, we're right in the mix.
"And that's an awesome place to be."