The Randall Saints had a new name headed into the 2016-2017 basketball season.
But the moniker that grabbed their opponents' attention was 'defending national champions.' And it made them marked men.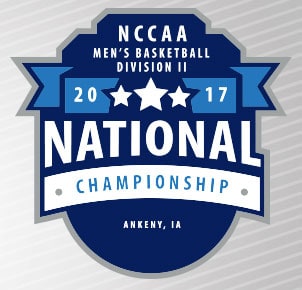 However, the Saints rallied through it all and took home a second consecutive national title in the National Christian College Athletic Association.
Randall University (formerly known as Hillsdale Baptist College) defeated Kentucky Christian, 90-76, in the Division II championship game on Saturday in Ankeny, Iowa.
The Saints were led in scoring by Tournament MVP Xavier Hunter, who was one of five RU players to score in double digits as he put in 22 points. Another All-Tournament selection, Adam Morales, scored 21.
Randall (16-10) made it to the national tournament with an at-large bid after falling 104-103 to Manhattan Christian and was the No. 4 seed. The Saints defeated No. 5 Bob Jones, 90-73, in the quarterfinal and top-seeded Grace, the team it beat in last year's title game, 85-82, in overtime in the semifinal.
This year's championship opponent, Kentucky Christian, had upset the No. 2 and No. 3 seeds already. And Randall head coach Mark Berokoff said he and his staff had let his team know to be prepared early.
"We knew coming in that Kentucky was riding really high with a lot of emotion and we told our kids going in that they might go on a run and they might take the lead and hold onto it for a while," Berokoff said.
"But we just kept telling our kids to stay the course and do the things that we talk about. And we were able to eventually wear them down and our defense took over and were able to get a 20-point lead in the second half for a while."
And that was the case. KCU got on top early, led by as many as eight and led through much of the first half. But Hunter's jumper with 46 seconds left in the half gave the Saints a lead they would not relinquish.
And it wasn't just the defense that put the team over the top. The Saints hit the 90-point plateau for the second time in three games.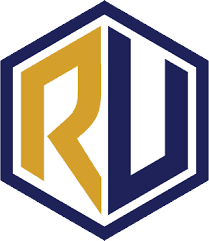 "All year, we've been one of the top two or three teams in the country in scoring and every night it's somebody different," Berokoff said.
"Xavier Hunter and Adam Morales were just unstoppable. And so much attention was paid to Trey Sneed, who is the two-time National Player of the Year, and Trey just had to take a little bit of a back seat on some plays here and there. But our guard play was great. Kashus Lyons was outstanding."
It has been a scenario the Saints have dealt with throughout the year.
"So much attention is paid to (Sneed) and it's been like that all year. His numbers are down a little from last year.
"But every single team we played this year, regardless of division, had a main focus that was to stop Trey. But I think people forget that we have some of the best guards and best role players in the country. And they really stepped up."
Randall has won eight of the last nine games it has played in the national tournament. And Berokoff said it hasn't gotten any easier.
"Winning one national championship is hard. Winning two is extremely hard.
"We didn't win our region this year. And we told our kids that we're not in it to win the region. That's not what we play for. We're in it to play for a national championship and this is our third one in a row and the second one that we've won.
"It's tough. It was an up-and-down year. We were really inconsistent. But we were getting every team's best shot every single night, regardless of who we were playing.
"Any time you have 'national champion' attached to you, teams are going to play you well above who they are. And we've dealt with that all year long and we came together at the right time and played well at the right time. And I'm proud of our kids and our staff."