Being a part of the ins and outs of college football is nothing new to Lawrence Livingston. The new Bacone head coach has more than three decades of experience at all levels.
But his excitement level to be a head coach again is not diminished.
Livingston was named the interim head coach at Bacone in November, following the school's announcement that Trevor Rubly would not be retained as the head coach. That interim tag was removed on March 13 and Livingston has officially become the fifth head coach in program history.
He was last a head coach with NCAA Division III Earlham College in Richmond, Ind., in 2003. And Livingston said he appreciates being in this position more now.
"I was a little younger then," Livingston said. "And I didn't realize it was going to take another 12 years to have another opportunity to be a head football coach again at the college level. So I really appreciate the opportunity now.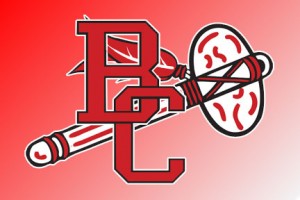 "And I've been enjoying it much more and have been throwing myself fully into making Bacone the very best football program we can be right now."
His efforts are aided by the fact that he is not just now showing up in Muskogee. Among his many coaching stops, he was the quarterbacks coach at Savannah State in Georgia just prior to coming to Bacone as an assistant coach last season.
"The benefits of already being on campus were tremendous because as an assistant coach, as an offensive line coach, I was able to get to know the players and faculty and all the people here at Bacone and really be able to see what our strengths and weaknesses were as an assistant.
"So then when I was asked to take over as the interim head coach, I had a real good idea as to where we needed to go as a football program to improve and get better. And I probably would not have had that knowledge if I hadn't already been on campus."
Livingston's coaching career began at his alma mater, Weber State University in Utah. After lettering for four years as an offensive lineman with the Wildcats, he became a graduate assistant for the 1983-1984 season.
His stops include time in NCAA Division I FBS (Army, Washington State, Texas-El Paso, Arizona, Texas A&M, Wyoming), FCS (Savannah State, Morgan State, Delaware State), Division II (Albany State), Division III (Earlham) and now the NAIA with Bacone.
All those moments prepared him for the moment he has now.
"To have the opportunity to go to the Division I-A level and participate in the Rose Bowl and the Sugar Bowl and things like that were all fantastic experiences for me," Livingston said.
"But what I've found is that as I've coached in the HBCUs (Historically Black Colleges and Univeristies), at I-AA, and Division II and Division III, and now NAIA, I feel the experience has helped me to be able to relate to young men what it takes to be a champion no matter what level you're at. The characteristics and the things they have to do to be successful don't change just because of the different levels of college football.
"So I think it's been able to help me relate to the young men that way. And then also, I think it helps me let them know that where we are is big time. Sometimes we look around and see the OUs and OSUs and we don't think we're the big time. But once you get between the white lines, it's all football and so you have to treat exactly where you are as the best place you could be."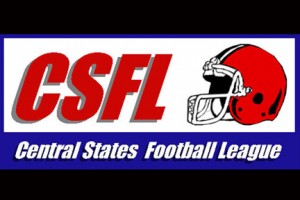 Livingston said he has a talented group of young men on campus now heading into the 2015 campaign. But this year's team is distinctively different than last year's team. The players have a real desire to prove themselves.
"I think we've got a young group of players that are very anxious to display their abilities and show what they can do. I think when I came in last year, it was a veteran group, especially on the defensive side, but also on the offensive side as well, that had played at Bacone for two or three or four years.
"This year, we have just as good players, but they haven't been proven like those young men we had last year. So they're younger and eager to show what they can do in the CSFL and at this level."
And all jobs from the quarterback position on are on the table.
"On offense, we've been focusing on our quarterback, because that was a very unstable position for us in 2014. Two young men that did a good job for us in the spring were Francis Drummond and Kevin Trevino at that position. And we have four or five new quarterbacks coming in this fall who will compete with those young men I mentioned for the starting position.
"So even though they did a good job, the starter will not be named until after fall camp. It will be a full blown competition in camp, and it will be very interesting to see who will win the competition for the quarterback position."
Livingston will also have to replace many players on the defensive side, notably two-time All-American, CSFL Defensive Player of the Year KeShawn Malone. In May, Malone has signed as an undrafted free agent with the St. Louis Rams.
Livingston said some starters will return, along with players who were academically ineligible who have regained eligibility. But the Warriors' faithful fans may need a program at first.
"We told all the young men that all the positions are open. We want people to compete for them.
"And we're going to have good talent all across the field. They're just going to be names that the local folks may not recognize right away."
Bacone starts fall camp in August and opens the season with three games on the road. The Warriors travel first to Beaumont, Texas, to face Lamar on Sept. 5.
The home opener is Sept. 26, as Bacone hosts Oklahoma Panhandle in the Indian Bowl. Kickoff is set for noon.