From the GAC
RUSSELLVILLE, Ark. – On Friday, the Great American Conference and the Bartlesville Sports Commission announced that the Men's and Women's Basketball Championships would remain in Bartlesville, Oklahoma through 2019.
The Bruin Fieldhouse at Bartlesville High School will continue to serve as the venue for the GAC Championships. The GAC has contested each of the previous four basketball championships at the 2,200-seat venue.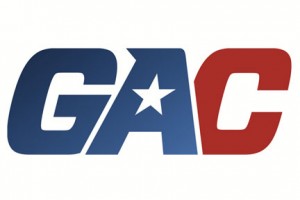 "This announcement is great news for our basketball student-athletes," GAC Commissioner Will Prewitt said. "Bartleville's enthusiasm and volunteers base are second to none. We are excited to continue our partnership with the Bartlesville Sports Commission."
The 2016 GAC Basketball Championships will begin on Thursday, March 3 and culminate on Sunday, March 6.
"The Bartlesville Sports Commission is thrilled to find out that The Great American Conference will be bringing their Men and Women's Basketball Championships to Bartlesville for another three years," BSC Chairman Bob Pomeroy said. "The local basketball fans continue to become more acquainted with the quality basketball that the teams play and local support is growing each year.  We love hearing the positive comments from fans from each of the universities about how much they enjoy coming to Bartlesville for the championships.  This has been a win-win partnership between our community and the schools of the Great American Conference."