There has been reason for Corbin Byford to complain through his years as a college basketball player.
But you won't hear him do it. In fact, when he talks about basketball, you'll likely hear him do just the opposite.
In the past four years, he saw limited time at Oral Roberts University during the first two and at the University of Central Oklahoma during the next two. Injury had a lot to do with that.
Year Five has brought new life to Byford's basketball career.
"It's going pretty well," Byford said. "I can't really complain with the previous years I've had. I feel like I've been bitten with the injury bug a lot in my college career.
"Honestly, this year has been such a blessing to come out and compete and play and finally have a solid year in college basketball. It's been fun."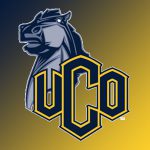 It not hard to imagine this season being more fun.
Byford is averaging 28.7 minutes of court time for the Bronchos, who are 14-7 overall and 9-4 in the MIAA.
"I love our team. We've got a really great group of guys on it that just care about each other and want to see each other succeed. I've never played on a more unselfish team in my entire basketball career, where guys aren't out there trying to get their own, but just try to come together and win games."
The senior – who may actually see a sixth year with approval of an NCAA injury hardship ruling – is second on the team in scoring at 11.8 points per game. He also hauls in 7.7 rebounds per contest, which is tops for his team and fifth best in the conference.
Those are numbers that shouldn't be unexpected for an Oklahoma product who was highly recruited. A member of the Velma-Alma High School Class of 2012, Byford was an All-Stater in basketball, recording more than 2,000 points and 1,000 rebounds in high school on the court, and won multiple state championships in track, as well.
Coming out of high school, Byford went to Division I Oral Roberts, but found himself sidelined the first season due to injury and took a medical redshirt.
"I came off the bench and played some spot minutes here and there my second year, but I really wanted to go somewhere and be little closer to home at Velma, where a little more people could see me play and where I could really feel more like I could be an intricate part of a team.
"I wanted to go somewhere that I could play meaningful minutes for the next three years of my career."
So he transferred to UCO, where under coach Terry Evans saw time in 28 minutes per contest.
But injury hit again last season as Byford tore the labrum in his left shoulder and had to have season-ending surgery to repair it.
This has been a new year with new opportunities. And Byford seems to making the most of it under second-year head coach Tom Hankins. He has posted seven double-doubles this year, including a 17-point, 17-rebound outing in a win over Southwest Baptist on Saturday.
He's also excelling through a tough conference schedule that sees his team currently in second place in the MIAA.
"I'm telling you, the MIAA, in my opinion, is the toughest conference in the nation," Byford said. "Every night you've got to bring it or you're going to get beat. And it's fun too, because you're out there competing every single night. Every night you're playing against great players."
The Bronchos have clinched a berth in the conference tournament and own the tiebreaker over Central Missouri, after a 58-54 win over the Mules in Edmond last week.
But given the chance to keep talking about basketball, the math education major will eventually find a way to talk about more important matters.
"I feel like getting to play basketball is such a blessing from God because I've had such a rough go with the injuries. And I really want this to be my platform to be able to share the Gospel through college basketball – my story of fighting through injury and struggling and how everyone goes through a daily struggle.
"And God has just blessed me with being able to have success this year. But ultimately, it's all about bringing the Gospel to as many people and places, through social media, or interviews, or anything. That is the No. 1 priority to be able to share the Gospel and what that has done in my life."
Byford also said he knows that any game can be your last, and he said he wants to play like that.
"But to me, first and foremost, basketball is a platform. It is just a way to start up a conversation. Or people to get interested in my social media account. Or to ask me questions.
"Every time I start talking about basketball, I want to relate it back to how blessed I am and how many blessings that Christ has given me. This is the platform I believe he's given me to proclaim His Name.
"Eventually, whether to stay in college or to go to the high school level and be a coach, the goal is to make an impact on kids' lives. I want to be able to share my life with them and hopefully be a light. And if I'm able to change one kid's life or lead one kid to Christ, that would be worth every single second I've spent in the game of basketball."