After a slow start in 2015, the Central Bronchos turned things around and put together a season on which the program can build.
And it wasn't just a building year. UCO finished at 8-4, won seven of it's last eight games and won in the postseason for the first time in more than a decade.
Central won the Live United Bowl, 38-21, over Southwestern to cap the 2015 season. Head coach Nick Bobeck said it was something on which his team could build.
"The biggest thing that it meant to our program was that coming off a period from 2007-2012 and being on NCAA sanctions and you can symbolize whatever you want, but that was the first football postseason win we've had since 2003. I was a graduate assistant at UCO at that time.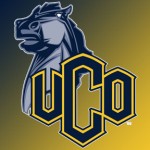 "I think that it's symbolic. It gives our kids a feel that, 'Hey, we can win in the postseason.' We played in the postseason in 2014 and didn't that game but we got experience and I think it helped. But it also gives us a stepping stone that we've got something going here and we're starting to play better football.
And for building purposes, it does help that there are many players that gained the experience of the previous season that are returning.
But Bobeck also said he is not just relying on who is coming back.
"It's important every year to have returning players. Guys that have been in the fire a little bit. And we have that. We've got talented kids coming back and we end up bringing back some kids that didn't get to play last year that had some injuries and different things like that. So we feel very good about it.
"But it all comes down to competition. Once two-a-days start, nobody's got a job really. What we want to do is for everybody to come in and compete and put ourselves in a good situation. If you're not going to do that, then why recruit? Why create that competition?
"We want those guys to come in there and we want them to compete and we want them to push. There may be some guys that were significant contributors for our football team last year that aren't this year. And we hope that we can create some competition with those young kids.
"We've recruited well and brought in some really talented kids and we want to go push. And we'll see what happens. But it's great to have experience – no question. Guys that have been in it and that understand how physical the league is."
The Bronchos were picked to finish fifth in the MIAA in the preseason coaches' poll and sixth in the preseason media poll.
Bobeck said that preseason polls are good, but at the end of the day, it is all just an opinion. He said there are a couple of big factors that will determine how the conference standings shake out.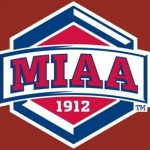 "It's all going to come down to who executes and who is the most physical football team. And do you make a key play?
"I mean, you look at Northwest Missouri last year, they block a punt against us that they returned for a touchdown. That was a turning point in that game. They block a punt against Central Missouri that was a turning point in that one. Those were the two closest games that they played all year.
"It comes down to making key football plays and that's what the good teams in the league do. They can create turnovers. Look at our '14 season, we were plus-13 in turnover margin. Last year, we were negative-seven.
"I feel like we had a better football team athletically. But those things put you in a tough situation. We didn't create (turnovers) and we gave the ball away a little bit more. I think that's going to determine who's at the top, who's in the middle and who's at the bottom at the end of the day."
Central opens the season on the road on a Thursday night in St. Charles, Mo., as it travels to Lindenwood on Sept. 1.
The Bronchos are back at home on the following Thursday night for the home opener at Wantland Stadium against Pittsburg State on Sept. 8, with kickoff slated for 7 p.m.