UCO Sports
Chris Brannick, Director of Sports Media Relations
EDMOND – The University of Central Oklahoma rallied from a one-run deficit in the bottom of the ninth to win 12-11 over Southwestern Oklahoma State Wednesday afternoon at Wendell Simmons Field.
The Bronchos (7-1) found themselves in a slugfest with Southwestern in a game where tensions soared and one coach was ejected. UCO needed an offensive rally late, and it came at the last possible moment.
Full count, two outs, bottom of the ninth. The scenario kids across the country play out in their backyards, dreaming of opportunities to one day stand in the batter's box with a chance to win a game and be a hero.
For UCO All-American Jon Kamies, that opportunity came Wednesday.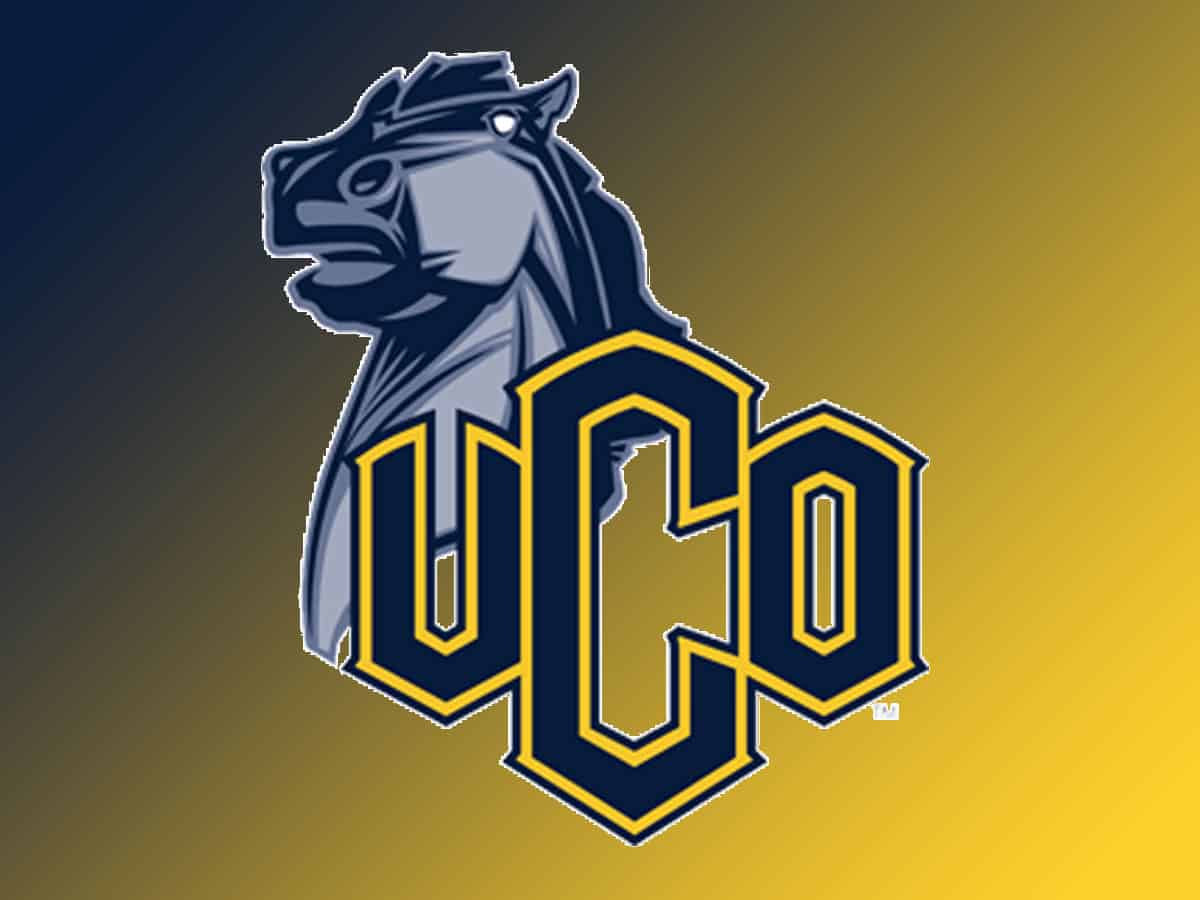 But before Kamies could stand in with such a chance, UCO needed some runs.
The Bronchos began the bottom of the ninth down 11-10. Southwestern had tagged and tattered seven Broncho pitchers throughout the day, but the Central bats kept the game close.
Brent Washausen led off for UCO. And he got the rally started, slapping a single to the shortstop, a shot too far to make a play. The Kyle Miskovsky – who already had two home runs on the day – pelted a single to left field and moved Washausen to second.
Cole Sanderson came on to pinch-hit for Caleb Peters. Sanderson's bunting skills are the best for anyone in bronze and blue, but Sanderson pulled back on two bunts that were called strikes, and then held the bat still on a third strike.
One out.
Jake Dyer stepped up next for the Bronchos, and stepped up in a big way, sending another shot to left field for a single. Washausen came around to score and Miskovsky moved up to second and the game was tied 11-11.
Next up was Justin Brown, and he quickly flied out to right field. Both Miskovsky and Dyer held steady at first and second.
Two outs.
Then came Korey Floyd, who smacked a slow dribbler to third base, and the SWOSU defender couldn't make a play. Suddenly the bases were loaded.
Kamies stepped up.
The senior from Sapulpa led the Bronchos with 73 RBIs a season ago. He also led his team with 18 home runs. But all he needed was a single.
Or a walk.
Full count, two outs, bottom of the ninth. And Southwestern's Quinton Dougherty walked Kamies.
Miskovsky trotted home for the 12th run and the team celebrated with Kamies in the middle of the field.
UCO won its fourth game in a row and its second consecutive win via walk-off. Gibson Russ picked up his second win in as many games as a result of the Bronchos late-game heroics.
Jaycee Parker started for the Bronchos, threw three innings, and allowed five earned runs on six hits. Tabor Charles, Greg Hyde, Ben Wusterbarth, Drake Harper and Shawn Troutman all came on in relief for Central Oklahoma before Russ.
Russ finished with 1 1/3 innings pitched, no hits, no runs, and three strikeouts.
Dyer collected his first career five-hit game, and added an RBI and two runs scored. Floyd finished 3 of 5 with four RBIs and a run scored. Floyd has a team-high 10 RBIs through eight games, and a team-high 11 runs scored.
Kamies went 2 of 4 with two RBIs. Miskovsky was 3 of 4 with two home runs, four RBIs, and three runs scored. Peters also hit a home run for the Bronchos.
Central Oklahoma will play its next four away from home. UCO travels to Bolivar, Mo. on Friday for a three-game MIAA series with Southwest Baptist. The Bronchos play at Oklahoma Christian next Wednesday, before returning to Wendell Simmons Field for a three-game series with Fort Hays State a week from Friday.