From UCO Sports Info.
Mike Kirk, Director of Athletic Media Relations
EXCELSIOR SPRINGS, Mo. (Dec. 6) – A rough start put Central Oklahoma in an early hole and the Bronchos never recovered in falling to No. 16-ranked Sioux Falls 42-10 here Saturday afternoon in the 49thAnnual Mineral Water Bowl.
The Cougars of the Northern Sun Intercollegiate Conference seemed intent on proving it belonged in the NCAA Division II playoffs after a 10-1 regular season and used several big plays in jumping out to a 28-3 lead early in the second quarter en route to ending UCO's season an 8-4.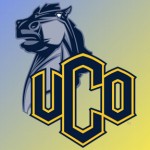 "We really struggled offensively at the start of the game and that put us in some bad positions with field position that Sioux Falls took advantage of," head coach Nick Bobeck said.  "We had too many turnovers (three) and didn't play near as well as we're capable of, but that was a really good football team that was more physical than us and credit goes to them.
"It's a disappointing end to the season, but we did a lot of really good things this year and our young players made great progress.  This game was a great opportunity for us and we're excited about the future of the program."
USF outgained the Bronchos 503-419 and averaged 7.2 yards a play.  Quarterback Luke Papilion was named the game's offensive MVP after completing 19-of-33 passes for 224 yards and three touchdowns while also rushing 10 times for 85 yards.
UCO quarterback Chas Stallard hit 19-of-37 passes for 231 yards and gained 85 yards on 22 rushes, but he was intercepted three times and sacked five times. Running back Jake Gandara was limited to 44 yards on 16 attempts while also catching six passes for 60 yards.
Safety Matt Pruitt had a team-high nine tackles for the Bronchos.
UCO couldn't get its offensive untracked early as the Cougars grabbed a 14-0 lead midway through the opening quarter.
UCO scored on a 55-yard punt return just over a minute into the game and followed another three-and-out by the Bronchos with a 47-yard touchdown drive to go ahead 14-0 with 7:51 still left in the first period.
Greg Johnson's 32-yard run on a reverse keyed a 69-yard drive that led to Seth Hiddink's 27-yard field goal as the Bronchos cut the deficit to 14-3, but USF answered back four plays later with a long TD pass on a trick play.
That made it 21-3 late in the first quarter and the Cougars bumped that to 28-3 in the first three minutes of the second after a midfield interception and return led by a 35-yard scoring drive.
Levonte Douglas had an interception early in the third quarter, but Gandara was stopped on a fourth-and-one run at the USF 39 four plays later and the Cougars went 59 yards in three plays to extend their lead to 35-3.
UCO got its lone touchdown two possessions later with an eight-play, 80-yard drive.  Stallard hit Gandara with a 33-yard screen pass on the first play and the redshirt freshman signal-caller broke off a 27-yard run to key the march that Johnson ended with a five-yard TD burst.
That made it 35-10 with 5:02 left in the third period and the Bronchos had a chance to get closer early in the final quarter after moving to the USF 18 before Stallard was picked off in the end zone.  The Cougars then went 80 yards to 10 plays to make it 42-10 with 6:23 left to end the scoring.