St. Gregory's used another second half to run to propel them to a win and continue their historic run in the postseason.
The Cavaliers advanced to the quarterfinals of the NAIA Division I men's basketball tournament with an 88-83 upset victory over second seeded Pikeville (Ky.).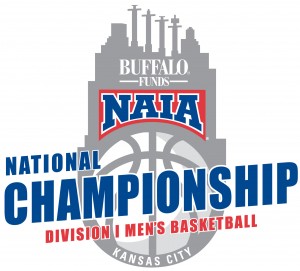 SGU will next face Freed-Hardeman (Tenn.) on Saturday at 2 p.m. in the Municipal Auditorium in Kansas City, Mo., the site of all games in the national tournament.
Senior guard Marty Wilkerson led the way again for his team with 23 points.  Wilkerson scored all 23 in the second half and 15 of the team's final 22.
He was also instrumental in SGU's run to retake the lead and close out the game.
The Cavaliers trailed 75-69 with 4:08 remaining when Wilkerson was fouled.  He hit two free throws that started an 11-1 run, which was capped by his back-to-back three pointers.
SGU coach John Martin looked to the play of some of his other guards that opened things up for a scorer like Wilkerson at the end.
"I think we wore down Pikeville's guards," Martin said.  "They tried to pick up Marty and Trey Jones and John Clark full court and try to pressure them and change up our momentum.  But doing so, those guys ran a lot more than they needed to.
"So by the time the last 10 minutes of the game rolls around, they are really leg weary and they had to try to guard Marty Wilkerson.  And that's really to our advantage."
Jones came off the bench to give his team more than 29 minutes of court time and 19 points and seven rebounds.
St. Gregory's grabbed a lead over the Bears midway through the first half and held it until the midpoint of the second half.  Pikeville came back and played like it was not ready to have its 17-game winning streak come to an end just yet and really put the pressure on.
"I think they did wear us down a little bit," Martin said.  "But one good thing, though, was that in the first half, Jaron Vierra and Wilkerson didn't play their usual 17 or 18 minutes.  They were in foul trouble."
"So even though Pikeville was very physical, late in the game, those guys that we needed out there could be out there because they weren't exhausted.  They still had their legs under them."
And although the Cavaliers fell behind the favored Bears late in the contest, Martin said he knew his players were not going to let it get to them mentally.
"Not to say that Pikeville is not confident, but our guys, even when we're down six with six minutes to go, they really don't panic. They don't ever press the panic button and do crazy things out there.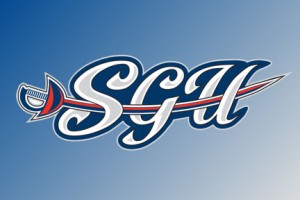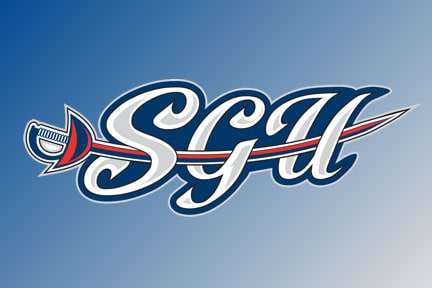 "They rely on hustle and good defensive play and they make big shots.  Marty makes some and T.J. (Thornton) makes some and Jaron, all those guys make big shots.
"But late in the game, they're a very, very confident team.  We're pretty darn good when it comes down to the wire."
Along with Jones and Wilkerson, Thornton was the other guard to score in double figures, putting in 13.
Josiah Campbell narrowed missed another double-double with eight points and 10 boards.
"He played 18 minutes in the first half and that's probably three or four more than what we really need him to do," Martin said about Campbell.  "But foul trouble made us do that.
"He is giving everything he's got.  He's a senior and he's giving everything he's got on the floor.  And if this were going to be his last game today, he played with so much heart that he could be proud of the effort that he gave.
"But again, we keep going.  We live to fight another day and we hope to see the same kind of effort out of him tomorrow."
The win is just the second in program history in the NAIA national tournament for the Cavaliers, who broke the ice in tournament wins with Thursday's victory over Wiley.