The new football season is almost here for the Southwestern Bulldogs. And there is much to build on for this program.
That includes an 8-4 record from last season, a win increase of plus-five over the year before and a six-game winning streak to end the regular season.
Coach Dan Cocannouer said he believes this team can carry over some of the momentum from 2015.
"Oh, I think we can," Cocannouer said. "And we anticipate doing that. My biggest concern, as far as having a season like that, is that the guys don't get too complacent.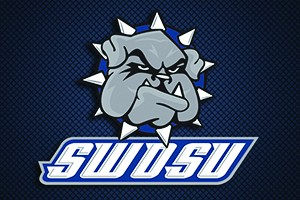 "But I tell you what, we have a lot of young men that are coming back that are very disappointed how the season ended. And that's a good thing for a coach. They want to redeem themselves and that makes it very exciting for me as a coach that they're ready to start and get it going again."
That disappointing loss came in the Live United Bowl against in-state foe Central Oklahoma. The Bulldogs fell to their long-time rival, 38-21.
"The big thing is the attitude and how they felt coming back after Christmas. You could tell how they worked in the weight room and in the offseason.
"That excites me as a coach knowing that we have a group of guys that know we had a good season, but know that it's history. I hear them talking and know that we have to play some tough teams, but they're talking about wanting to beat those tough teams, like Henderson and other teams like Southern Arkansas, who we play first. I think it's going to be fun.
SWOSU was picked fourth in the preseason Great American Conference poll. One of the biggest questions for the team is to how to replace seven starters on defense.
But Cocannouer said that number may be deceiving.
"You've got to keep in mind that we had three or four guys that may not have started but had as much playing time in certain positions," Cocannouer said. "We do have to replace a few, but I felt that in the spring we had a few young men that stepped up.
"I know our defensive coaches were upset in the springtime saying, 'My gosh. Our offense is doing this and that.' And I told them that last year it was just the other way and that the defense was shutting them down because there were so many coming back.
"But my defensive coaches do a great job. I have all the confidence in the world that we have the young men that can come out and pick up where we left off and just keep getting better."
Two years ago, it was the Bulldog offense that struggled. This year, there is a lot of firepower that is returning, led by All-America return specialist and all-around versatile player, D.J. Jones.
But even with all the accolades, Cocannouer said Jones is still coming to camp with something to prove.
"He's recognized mostly as a special teams guy. A lot of the All-America things he got that way.
"But his goal is to be recognized as one of the top receivers in our conference. So that gives him a little motivation in working a little harder this summer. I've talked to him a couple of times and that's on his mind more than anything else."
If the Bulldogs can get solid play from what looks to a good backfield, that should open things up even more for Jones as a receiver.
SWOSU returns junior Kartrell Henderson and senior Kenneth Martey, who each picked up an average of 4.6 yards per carry and combined for 18 rushing touchdowns.
And Cocannouer said that's not all.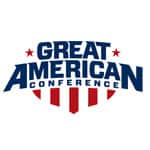 "You've got those two, but we also had the Pascal kid as our starter (senior Talo Pascal)and he gets his knee hurt the second game of the year. We have him and a couple of other young running backs.
"I think that's going to be strong position we have on the team. We have more depth at running back. We have some kids that may not even get to make the trip that could probably play for some other people."
The offense took the team on a roller coaster ride for the first half of the season in 2015. Senior quarterback Marc Evans was in the lead car for the trip. But Cocannouer said he's happy with what he sees in Evans coming into camp.
"I think his attitude has really changed. He had some ups and downs, just like everybody else does. And you learn from them and I think he has. And I think he had a good spring overall."
Also a bright point is the play of junior Brooks Robertson, Evans' backup last season, which Cocannouer said was encouraging.
"He looked 10 times better in the springtime than he did last season. And that's a big plus for us. We're excited to know that we have a big-time guy like that that's going to push (Evans) from Day 1, as far as being a starter.
"We're excited about that position and hope that Marc stays healthy and has a great year, but knowing that we have another one right behind him that we have a lot of confidence in and feel like he can do some good things, too, if he gets out there."
The Bulldogs open the year at home against Southern Arkansas, a team that has won four of the five meetings between the two since entering the GAC.
And Cocannouer said that's just part of it.
"That's one of the things about it in this conference, we play a lot of great teams with a lot of great coaching staffs and that's what makes it fun."
Southwestern hosts Southern Arkansas on Thursday, Sept. 1, at ASAP Energy Field with kickoff set for 6 p.m.