Coming off a 3-7 season in 2014, there were changes the Southwestern football team needed to make during the offseason.
According to head coach Dan Cocannouer, the place to start was on the offensive side of the ball.
"We knew that was the biggest problem we had last year," Cocannouer said. "We felt like our defense played well enough for us to win six out of those seven games, but we just couldn't get anything on the offensive side."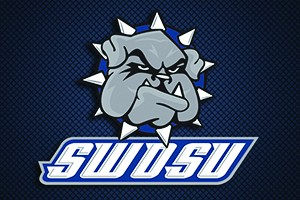 The Dawgs were outscored by an average of 32-18 overall and scored only 13 points per game in the seven losses.
And when observers start looking in, there is one place to start looking.
"And the big thing is that it a lot of times it just goes right back to the quarterback position. You know, we had some guys that played well, but they just didn't produce like we needed them to, so we knew that we had to do something in the offseason."
Four players saw time at QB and combined to complete less than 50 percent of their passes (only Ryley Claborn was above that mark at 51 percent) and threw 19 interceptions, while connecting for only six touchdown passes.
Cocannouer had a lot of opportunity to look at those who would be vying for the 2015 starting job at quarterback during the spring. Returning from last year's squad were Cameron Nix, a junior from Carnegie, Okla., who saw action in all 10 games, and Klark Ashmore, a sophomore who started three games and was second on the team in passing with 593 yards.
The Bulldogs also brought in some new faces in transfers Brooks Robertson (sophomore from Roland, Okla., and transfer from UCO) and Marc Evans (junior from Ventura [Calif.] College).
"With the ones we already had here, and had a couple of kids that walked on in the spring we started out with seven quarterbacks and ended up with three when spring football was over with, which is where we wanted it to be."
The starting job is still open coming into camp and the three competing for it as of now are Evans, Robertson and Ashmore.
"Klark is one of the three that finished as a quarterback in spring ball," Cocannouer said. "We felt like he has a lot of upside in what he does. I felt like we threw him into the fire last year and didn't give him much help.
"I knew in the spring the biggest thing we needed to work on was his confidence in himself. I felt he accomplished a lot of that. He still has days that he's pretty good and days that he's not as good. That's just typical as far as a young quarterback, but he's shown a lot of improvement in the springtime."
Nix, however, won't be a part of that equation. He was the second-leading rusher on the team and scored twice on the ground, but he completed only 5 of 13 passes, with an interception and no touchdowns. Although Nix won't be in the mix for the QB spot, Cocannouer said he will on the field in the fall.
"Nix is a great athlete, a great individual. Love the kid and he's a kid that you want on your team. But he wasn't in the same caliber as those other quarterbacks. Because, again, you know we have to be able to throw the ball with the people we play. And that was his drawback on that one.
"So he's going to be moved over to safety. He's just too good an athlete not to play somewhere. I told him if he could catch the football, we'd put him there in the slot, he's just that type of player for us. But he's excited about that move for him."
Noticeably missing from the conversation was Claborn. As a sophomore last season, he started five games and completed more than 51 percent of his passes, but had only three for touchdowns.
Claborn may still factor into the Dawgs' team next season, but it will be in a different role.
"Ryley started a lot of games for us last year," Cocannouer said. "But he went through the spring and when it was over with, he told me, 'Coach, I'm just physically and mentally, I just don't know if I can do it anymore.' And I understand that.
"I think he's going to be a student assistant of mine to help me with the quarterbacks. In the film room, the guy knows everything. And that's great about him. He tells the other guys what they ought to be looking for. But when we get on the field, it's just a little bit different for him. But like I said, a great head on his shoulders, as far as the love of the game.
"So we've moved on and I think he's going to help me out and with his mind, I think that's going to be a big plus for us."
The ground game was, for the most part, a bright spot for the Bulldogs. Karl Hodge nearly hit the 1,000-yard mark, rushing for 980 yards and 11 touchdowns. He had 172 yards and three touchdowns, including the game-winner in overtime, in a hard-fought victory over Southern Nazarene.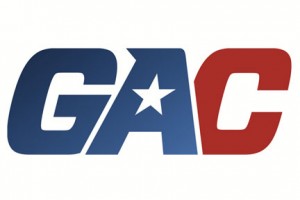 "Karl was a big surprise overall for us," Cocannouer said. "He had to sit out in the spring time last year, so he didn't get to go through spring ball. We were hoping that he would get himself going and he came in and just did a great job for us."
With the graduation of Hodge, Cocannouer said he feels good about the upcoming group of backs.
"We've got some young guys behind (Hodge) and I feel like at the running back spot we have as much talent as we do in any other position. So we look forward to it.
"We've got Matt Farris back, who was his backup. He's a kid from Ringling that runs hard and this spring he really showed that he wanted to be the guys.
"And we have some young ones. Karltrell Henderson, a kid from Southmoore that redshirted last year, who I'll tell you what, he's got all the tools. Kedron Banks is another kid that was a freshman last year that we wanted to redshirt last year, but we weren't able to middle of the year. But he shows a lot of promise, too. And I think that position, we may be as deep as far as talent goes on the offensive side."
SWOSU football training camp starts in August and the Bulldogs open the season on the road at Magnolia, Ark., against Southern Arkansas on Saturday, Sept. 5, at 6 p.m.