The Southwestern Oklahoma State University Men's Golf team has a storied history, producing such golf icons as former Oklahoma State golf coach Labron Harris and PGA tourist Rocky Walcher. Under third-year head coach Brad Fleetwood, the Bulldogs have experienced a renaissance on the links that has them entering the national conversation yet again.
Since taking over the program in 2013, the former Jacksonville State assistant has shown a knack for not only recruiting top-level talent, but also developing that talent. Fleetwood has seen six of his men garner All-Great American Conference honors, including 2013 GAC Player of the Year Wouter MyBurgh. Since then, Fleetwood has unearthed foreign talents such as Manuel Arzuaga (Cordoba, Argentina) and reigning GAC Freshman of the Year Stefan Idstam (Marifred, Sweden).
"Recruiting internationally is becoming more prevalent in our division," explained Fleetwood about looking outside the United States for talent. "Golf is a numbers game, a lot like baseball, so numbers tell us a lot and those services make it easier to recruit.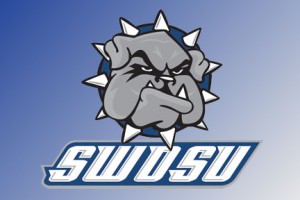 "There are a lot of good recruiting services out there that have been around long enough that they're starting to make a name for themselves. The information that they give us is really credible and we usually know what we're going to get."
Coming off an NCAA Championship appearance in 2013, Southwestern looked to build on their success. However, a youthful side started out slow. The midseason addition of Idstam provided the spark needed to jumpstart the team, as they finished in the top five in their last four tournaments, and never placed lower than sixth in the spring. Despite the rekindled success, a poor showing at the NCAA Central/Midwest Super Regional saw their  2014 season end.
"Last year, I never like to use the word 'rebuilding,' but we did lose some key players in Jordan Hudson and Wouter MyBurgh," Fleetwood said about last season. "We got Stefan late in the summer and because of the time of the commitment we were unable to get all the paperwork turned in. He came in at semester and we got off the bubble and into the regional in the spring."
After a year of growth, the Bulldogs have been a regular fixture in the top five regardless of the competition. SWOSU announced their presence early on, taking the team title at the GAC Men's Preview to start the 2014-15 season. Since then, they've collected four top five finishes, including a second place finish against a tough field at the Dave Falconer Invitational hosted by Arkansas Tech.
Through eight events of the season, SWOSU has two golfers ranked in the Top 100 by Golfstat in Duvall Arzuaga (T-92nd) and Duvall (98th). The trio has combined for 108 birdies and four eagles. That sort of shooting has allowed each golfer to claim an individual title this season, and the duo has combined for seven top 10 finishes overall.
"Consistency has been the key for Jake and Manuel," said Fleetwood. "Neither guy has been a throw out this year. They've made sure that their bad rounds aren't that bad and have taken advantage of their good rounds in order to place really well."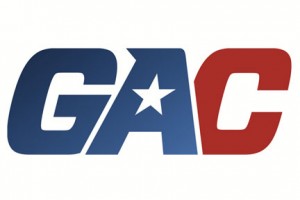 However, it's been a balanced team for much of the season. Idstam has also been crowned an individual champion after defeating not only a tough Division II field, but also several golfers from the University of Oklahoma and Oklahoma State at the Broncho Invitational. Additionally, Marques Gomez has notched a top 10 finish this season, tying for ninth at the GAC Men's Preview to kick off the season.
"Players like Marques Gomez, who is starting to come into his own, have been able to give us quality rounds even though he's a really young guy," Fleetwood said about his balanced roster. "He gave us a low score this past week in Florida, and has stepped up when needed."
A trip to the regionals looks likely given SWOSU's performances. They are currently fifth in the regional rankings, having leapt over Fleetwood's alma mater, Northeastern State, on the back of a 4-1 head-to-head record. From there, the Bulldogs look to be prepared for anything despite a youthful roster.
"We've got a young group, but we have three guys with regional experience and one with national championship experience which is incredible without a senior on the traveling team," said Fleetwood. "Right now it all comes down to how we play at the regional tournament. We've just got to go in and be confident and I think we'll be able to do that with the way the guys are playing right now. Once we get to regionals it's a clean slate, all your seed means is a tee time."