From RSU Sports Info.
Scott Slarks, Assistant Athletic Director for Communications
CLAREMORE, Okla. – Rogers State Head Softball Coach Amy Cope announced her resignation Saturday and Assistant Coach Andrea Vaughan will take over head coaching duties in an interim capacity for the 2016 season.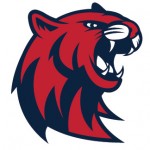 The Claremore, Oklahoma native will step outside athletics for an opportunity to work in the local community.
"Although we are going to miss Amy Cope's leadership with Hillcat softball, we are excited for her and this endeavor," RSU Director of Athletics Ryan Erwin said. "At the same time, I have full confidence in Coach Vaughan, who has been a loyal assistant at RSU for the past three seasons and brings a great deal of enthusiasm, knowledge, experience, and passion to the program."
Cope spent the past two seasons leading the Hillcats, amassing a record of 32-66. She previously served as an assistant coach with the team for five seasons under head coach Mark Dicus starting in 2009.
Vaughan has been on the staff at RSU for three years and brings a tremendous wealth of coaching experience to her new position. She previously served as the head coach at Oologah High School leading the Mustangs to an Oklahoma Class 4A state championship in 2012.
"I feel very fortunate to have worked beside Amy Cope and to have experienced the culture of excellence that embodies Rogers State University and its athletic programs," Vaughan stated. "I am honored to have been chosen by Director of Athletics Ryan Erwin as the interim head coach of RSU softball. As a former Claremore High School graduate, I am excited for the opportunity to lead a program the Claremore community takes pride in."
No stranger to success on the diamond, Vaughan was a standout at Oklahoma City University pitching the team to three-consecutive trips to the NAIA National Tournament. The Stars won the NAIA National Championship in 1997, were second runner-up in 1998, and made it to the title game in 1999. She also was a two-time academic All-American in the classroom.
"I know Andrea is excited about the opportunity to prove herself and to be a candidate for the position on a full-time basis when it opens up later this spring," Erwin added. "Her outstanding leadership, discipline, and drive will help her lead the program during this transition and continue the tradition of excellence at RSU."
The Hillcats begin the season Feb. 5 at the Southern Arkansas Softball Festival in Magnolia, Arkansas.