Oklahoma State has been in the category of "also receiving votes" off and on throughout 2014-2015 in men's basketball.  Not this week.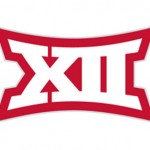 The Cowboys have moved into the Top 25 in the AP men's basketball poll at the No. 24 spot.
OSU (12-3, 2-1) is coming off a two-point loss at No. 11 Iowa State last week and an 11-point win at home over then-No. 10 (now No. 20) Texas.
This week is even bigger with matchup at No. 9 Kansas on Tuesday and a trip to Norman on Saturday for the first of two Bedlam meetings with No. 18 Oklahoma.
The Jayhawks (13-2, 2-0) are the only Big 12 team in the top 10, but the top 25 is loaded with conference teams again this week.  Once again, there are seven – Kansas, Iowa State, West Virginia (No. 16), OU, Texas, Baylor (No. 22) and OSU.