Andy Lambert heads into the 2016 football season as the third head coach of a program in three years.
The new man at Southern Nazarene knew that he was coming into a situation in need of change. SNU has won one game in the previous three years.
But Lambert has done this kind of thing before. He turned programs around at Trinity International (Ill.) and Sterling (Kan.).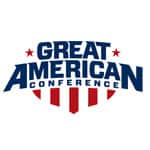 And now his task is to do that at the Division II level.
But Lambert said he is pleased with how the team is heading into the fall.
"Well, I think that we just got a good positive attitude as we came out of spring practice into the summer. I think we really like the returning players," Lambert said.
"We have a lot of seniors coming back. And they've been through a lot of crisis, a lot of loss, a lot of grief in the last three seasons. So I think they've readily accepted some of the changes we want to implement.
"By and large, I'm overjoyed with how positive the returning players have been throughout our whole time at SNU."
Turning a program around is something that takes time. And Lambert gives credit to this team for not only looking to do well this season, but beyond.
"I think it's just the way the kids are," Lambert said.
"They've hung in the mix for a long time and have waited their turn. And so I think they're conscious of the role that they play for the future.
"Whether things are observably better in the next year, who really knows that? But I think that they are aware of the factor that they're going to play in the future here. And I think that's been a big deal to them."
How to go about the turnaround is the key to making it happen. And with any new coaching staff, there will always be a new way of looking at things.
Lambert said that in implementing his new system, putting players in new positions was one of a couple of tactics that would come into play, specifically on defense
"We're trying to always think about how we can get faster. And that means moving guys down, so to speak.
"So a safety moves to an outside linebacker, and an outside linebacker might move to an inside linebacker – that kind of thing. And so, we did some shuffling like that.
"Also, I think that contextually just the philosophy of not giving up big plays and changing our mindset from a coverage standpoint. I think those were two major functions of trying to get the defense on the same page that we are as a staff.
"We have a corner coming back as a senior, Derrick Carmouche, a very good safety, Breyon Jackson, just a true sophomore. And we have some linebackers that are going to be able to really fit our system, depending on which of those guys come out of the mix and start."
On the other side of the ball, Lambert said he doesn't have to look too far to find strength.
"I can start any offensive conversation by saying that our offensive line is really good.
"One of the most surprising things for me – a pleasant surprise coming in back in December – is that we have a good offensive line when they're healthy and we have not just four or five, but six, seven, eight guys who can really play Division II football and so with anything that we're doing, it's going to all run through that filter."
The Crimson Storm offense will likely look a little different this season behind such a unit.
"With that being said, we are going to have a quarterback who is a multi-threat guy," Lambert said. "And he's going to be able to run the football when asked to and needed.
"He's going to be able to be accurate on deep balls and play action and to use his mind on some of the – you know, they call it the run-pass option – but just some combination plays where he's reading whether it's a run-pass or really a true double or triple option.
Which quarterback on the SNU roster will that be?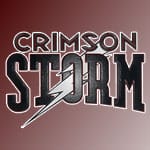 "All three of the returning quarterbacks got equal reps in the spring and I like all three of them. The guys' efforts and the way they went about their business."
Senior James Mauro saw the majority of the action in 2015, while sophomore Jacob Spady saw significant time on the field as well. Senior Alec Laffoon will also be in the mix, coming back from an injury.
And they won't be alone competing for the job in camp.
"We have six or seven scholarship quarterbacks coming in plus a couple of walk-ons," Lambert said. "That's been a huge priority is to find guys who can fit our mix."
Storm fans can also expect to see a little more from the special teams unit in 2016.
Sophomore Carlos Anguiano was 6-of-7 on field goal attempts last year and made all 15 PATs he tried.
"Philosophically, there will be times we're going to try to get the first down inside the 40, but that's no reflection on Carlos' ability. He is a really good kicker and we actually have expanded his role and asked him to punt.
"He's not the best punter, but that's something he has time to work on and that's how much we think of him is that we asked him to double his duty. Hopefully, he will be able to come out of the early weeks of camp feeling comfortable and finding a rhythm as a punter as well."
The Crimson Storm have a tough task to get things started in 2016, as they will go on the road to take on Arkansas Tech on a Thursday night (Sept. 1).
But SNU fans won't have to wait too long to see the new look Storm as the next two weekends they will be at SNU Stadium hosting Harding (Sept. 10) and East Central (Sept. 17).