OCU Athletics
Rich Tortorelli, Assistant Athletic Director for Communications
OKLAHOMA CITY – Caleb Davis counted on attending class, taking the field at Jim Wade Stadium and preparing for his senior season playing baseball at Oklahoma City University entering this fall.
Instead, Davis has been heading to treatments while paring down his class schedule to a couple of online courses this fall.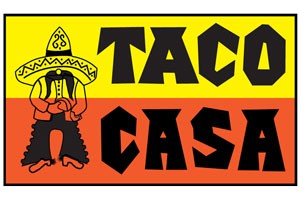 Davis' plans were derailed in August when doctors caught cancer in his lungs. With encouragement from his Stars coaches and teammates and supporters across college baseball, Davis has fought to regain his health and beat his illness.
His final day of treatments came Nov. 15. Coming up Monday, doctors will evaluate Davis' progress and decide the next steps.
"It's taken me out of my senior year and my routine of classes, my friends and baseball," said Davis, a senior outfielder from Yukon, Okla. "I miss my friends, the guys and baseball. It makes me miss it, but appreciate it better. I don't get to take the field."
Early in August, Davis felt sick one Sunday, then went to the doctor. He spent the next week going to different doctors. The doctors determined he had cancer in his testicle, so Davis underwent surgery to remove that cancer.
In follow-up appointments following the surgery, doctors found lesions on Davis' lungs and diagnosed him with stage 3A cancer.
Davis had been fighting what he thought was bronchitis last spring. He visited the doctor, but quickly got some cough medicine and went about his business. His weight dropped by 20 pounds as he played his junior year. Still, he hit .357 with 10 home runs and 51 RBIs in a breakout season for the Stars.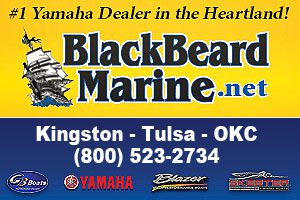 Since, Davis has undergone four rounds of treatments this fall. He has gone to the clinic for sessions that last from 9 a.m. to 1:30 p.m. for five days in a row. The doctors gave him two weeks off between treatments for recovery. Those weeks immediately following treatments have drained Davis.
"I don't leave the house and feel sick all the time," Davis said.
The OCU baseball team has provided Davis with its support throughout the process. Prior to his treatments, Davis' family hosted a gathering to prepare him for the journey ahead. Davis shaved his head, and the Stars lined up to shave theirs as well as a sign of support. Tyler Williams was first in line.
"Everyone who knows Caleb knows that he is a tough guy who doesn't complain when things don't go his way," said his teammate Kolin Marley. "Caleb stood in front of the whole team at our first meeting and explained to us what he was about to endure. Personally, I was terrified for what he was about to go through, but Caleb had a different mindset. He was abnormally positive about the situation he was presented with and accepting of God's plan for him. Caleb's biggest worry was that he thought he was going to be letting his teammates down because he wasn't able to participate in practices or weightlifting this fall. It was amazing to see that kind of character possessed by a young man, teammate and a leader of our team. After hearing that, in my mind I was confident that Caleb was going to win his battle with cancer."
OCU head coach Denney Crabaugh helped Davis by contacting his professors to ensure they knew what he has been going through and have accommodated his situation. Crabaugh and assistant coach Keith Lytle have been rooting him along.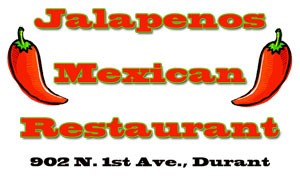 "They have been calling and texting me encouragement, asking me what I need," Davis said of the OCU coaches. "DC has helped me so much in my classes."
"Caleb met this challenge head on and has always been focused on beating it and returning to the team," Crabaugh said. "The way that he has approached this challenge has been inspirational to the team and those around him. He has never felt sorry for himself, and has continually encouraged the members of our team to stay focused on preparing for another successful season that hopefully ends with a national championship."
During one of his treatments, Davis' OCU teammates surprised him at the clinic. Marley and Jake Patterson sat in with him while he took his intravenous therapy.
"They talked sports and what's happening at practice, brought me up to speed," Davis said.
Marley counts Davis as one of his closest friends. Davis and Marley were both freshmen during the 2017 season.
"When I got the chance to visit with Caleb during his chemo treatments, his first questions were always regarding the team," Marley said. "I would keep him up to date on how practices were going and how individuals were doing. Then for the next couple hours Caleb, his mom Lara and I would talk, joke and laugh for a while. It was good to see him smiling and upbeat, and I was happy to be hanging out with my friend again. Even though Caleb wouldn't let me see his struggles, there were days that I could tell he was mentally and physically exhausted. It was hard seeing a close friend in such pain, but seeing the way he held his composure was amazing."
Oklahoma City's Sooner Athletic Conference rivals found out about Davis and have rallied around his cause. Southwestern Christian gathered handwritten notes from its team and delivered them to Davis. Texas Wesleyan sent Davis a video of the team giving him well wishes.
Davis' mother Lara has taken time away from the family business, a boutique in downtown Yukon, to care for her son, Caleb.
"She's the best," Caleb said of his mother.
Lara said, "I can believe that we will be on the other side of these mountains someday soon, and we will see how the fire has refined us and how much stronger we are because we kept putting one foot in front of the other. Thank you for all who have been faithful friends, walking through this journey of life with us. We truly are so very blessed."
It would be the realization of a dream for Davis to run out to his spot in the outfield when the Stars open their season Feb. 1, but the chances of his return then remain remote. A student-athlete who played football in high school, Davis has stayed out of the sunlight and away from physical exercise during his struggle. He has fought constant nausea.
The fall has gone quicker than his last few falls being a student-athlete at OCU, where he would be undergoing preparations for the season in the spring.
"The fall has gone fast," Davis said. "Usually it seems so slow, a grind."
The likelihood would be that if Davis is cancer free, he would take this spring to recover, then try to regain his swing and arm strength in time for the 2021 campaign.
"I have no doubts that he will beat this, and will rejoin the team soon," Crabaugh said. "It will be one of the best moments in my coaching career the next time I get to write his name on a lineup card."
Davis has left his mark on his team despite his presence being sparse this fall.
"Even though Caleb wasn't on the field with us this fall, he impacted us in more ways than he will ever know," Marley said. "Overall, Caleb's journey has inspired me to want to be a better person, friend and teammate."