HOT SPRINGS, Ark. – Southern Nazarene followed its first Division II postseason volleyball win with a second in just more than 24 hours.  And it was another sweep.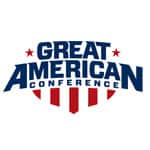 Second seeded SNU defeated the third seed Southeastern, 3-0 (25-10, 25-22, 25-20), in the Great American Conference tournament semifinal.
The Crimson Storm have now won nine consecutive sets since a non-conference loss to No. 21 West Texas A&M, and six of those sets have been against SOSU (18-14).
Southern Nazarene (22-9) coach Kevin Ingram was very clear in pointing to the reason for the big victory.
"We've continued to play incredible defense," Ingram said. "Four kids in double digit digs again and then 14 blocks.  We made a huge impact with what we did defensively.
"Obviously we hit the ball well.  Not as well in the last two sets as we did in the first set, but we won this game strictly on defense, on how we continue to pick up balls.
"Anything that they were trying to do, we were picking it up. We were all over them blocking-wise. And that's been a big part of our game. It hasn't been a good at times, but man, what a way to show up at the right time with a defensive effort that we needed."
Libero Abbey Bell had 24 digs on the afternoon.  Elise Berlin recorded 13 digs and GAC Player of the Year Taylor Jacobs and Dani Chase each had 11.
Jacobs had seven block assists and one solo block as a part of that defensive effort referred to by Ingram.
The numbers put up by setter Kaylee Piatt were impressive as well.
Piatt had 26 assists and seven digs.  But she also had eight kills with no errors and had a hitting efficiency of .471.
Ingram wasted no time emphasizing what she brings to the table and means to the team.
"Well, I'm telling you, she doesn't get recognized for what she does because she's a setter and they look at setters a lot of times on how many assists per game. She's just as offensive as she is an assist person.
"She's one of the most talented setters I've ever coached, one of the most talented setters SNU has ever seen, and in my opinion, one of the best setters in this conference.
"She's an unbelievable player and just showing up and doing some great things at the right time."
Piatt's counterpart, SOSU senior libero Kelsey Zerkel, had 20 digs in her final match.  Emily Gentle, First Team All-GAC, had 15 digs in her final contest.  Madelynne Cera, Courtney Miller and Ariel Sanders also closed out their Southeastern careers with Friday's loss.
Southern Nazarene will meet top seed Arkansas Tech in the GAC tournament final.  The Golden Suns are the defending tournament champions, won the 2014 regular season in the conference and come into the tournament riding a 20-match winning streak.
The last team to beat ATU?  Southern Nazarene.
First serve is set for 2 p.m. on Saturday in the Bank of the Ozarks Arena.