Things were going well for the Oklahoma City Stars this season.
The Stars were 11-1. They were looking good against non-conference opponents and had won both of the Sooner Athletic Conference games they had played. And they had climbed the NAIA national poll up to the No. 5 spot.
Then the calendar turned. Welcome to 2017.
Since the start of the new year, OCU is 3-4 and trying to figure out the chemistry of a team after an injury cost it a key component.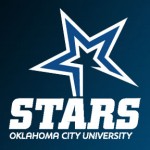 That's a big reason why the Stars' victory on Thursday night over league rival USAO was so big. And why  one of the best offensive performances in the storied program's history is something the team can build on.
Oklahoma City won a wild contest, 95-93, over USAO on a game-winning, buzzer-beating putback by junior Ryan Wiley.
That big play is almost overshadowed by the 50-point outburst by fellow junior Lou Dunbar.
Dunbar exploded by 50 points on 14-of-18 shooting from the field with 11-of-14 coming from outside the arc. He was 11-of-12 from the free throw line.
OCU coach Vinay Patel said Dunbar was the kind of high-volume shooter who could get hot and have a big night, but that he'd never expected anything like this.
"It was incredible," Patel said. "The kid came out and hit his first couple of shots of the game  and his teammates did a good job of finding him to get him a few more looks in the first half. And I think he would up with 24 points in the first half.
"Then in the second half, once we knew that he was kind of rolling, we called every set we had to get him another look and another look and he just kept on hitting shots."
The 50 points was the most scored by an OCU player since the program entered the NAIA with the 1985-1986 season. Also, the 11 made three-pointers tied a school mark held also by Eric Tatum and Tony Terrell.
"Even when it was a tie game down the stretch and we had the ball with about a minute to go and we took a time out," Patel said. "Usually, we want to draw up something to attack the basket and give ourselves a chance to get to the free throw line. And I just said, 'Hey, let's give Lou another look.' And we ran a play for a three and he cans it.
"He was shooting lights out and took good shots. And that was probably the best attribute: he didn't force much. He took really good shots off sets and spot threes with his teammates finding him and setting up for him."
The win snapped a three-game losing skid and brought the Stars' record up to 14-5 and back above .500 in the SAC at 5-4.
After the great start to the season, the best in 10 years, and the highest national ranking since 2008, things took a turn.
Oklahoma City hosted defending national champion Mid-America Christian in the first game after the Christmas Break. It was a top 10 matchup of teams undefeated in the SAC play, with the Stars then ranked fifth in the country and the Evangels then ranked 10th.
In the opening eight minutes of the contest, returning All-American and then-leading scorer Terrence Bonhomme blew out his ACL.
"Our team fights off that injury and gets us through that game and we end up winning that game," Patel said. "But it has changed the dynamic of our team.
"You know that's 19 points per game at the time that we lost (from Bonhomme), and a lot of shots per game. So it's been interesting trying to develop a new chemistry with this team because other players are having to step up and take shots. And late clock we always knew to get the ball to Terrence and he's going to make a play for us. And we don't have that luxury anymore.
"I think we're still trying to find ourselves as a team. And it hasn't helped that we've had even more injuries. Last night we had three starters out. Saturday against Texas Wesleyan we had three starters out. And I'm hoping after this weekend we can get some players back and we'll be as close to full strength as we can be."
OCU has been filing Bonhomme's role mostly by committee lately.
"Xavier Smith has stepped his play up even more," Patel said. "He's been one of the best players in the conference so far this year.
"But the play of Tyler Alderman, our other 6-foot-9 forward inside, has been incredible since Terrence has gone down. He had a three-game stretch where he went 17 points, 21 points, 24 points. And we didn't get a lot of that the first semester.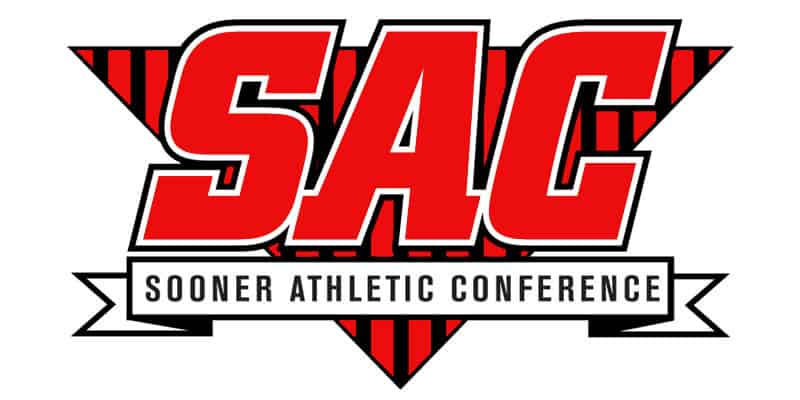 "We thought we had a chance to have some games like that when we signed the kid, but we had yet to see it. So he's been kind of the bright surprise in the second half of this season since Christmas has come and since Terrence's injury."
Patel called Alderman one of the best post players in the SAC and talked about the role his inside game has taken on.
"Our size has probably helped us more than anything to continue on without Terrence. We have a really big team and we do a really good job of playing inside out. When those interior guys are playing well, it helps our perimeter guards as well."
So the team moves forward and got a huge boost from Thursday's victory. And Patel said his team is taking one game at a time.
"I know that's an old coaches' cliché, but this team has done a great job of trying to focus on the team that's coming up.
"This team hadn't learned how to lose yet because we had so much success in the fall. So it was really interesting to see how we were going to respond when we did lose some games. At this point last year, we were something like 8-6. So I have returners that the success we're having right now, they're not even familiar with.
"It was really interesting to see how we were going to handle some losses, but I think everyone in that locker room knew how huge that game last night was. And it wasn't something that we talked about."
The next game on the docket is on Saturday as the Stars host Bacone at Abe Lemons Arena at 5 p.m.