SE Athletics
Matt Thomas
DURANT – Adam Dworsky put together a double-double with 37 points and 10 assists to lead a hot-shooting Southeastern to a dominating 103-73 win over Southern Arkansas on Saturday afternoon in Bloomer Sullivan Arena.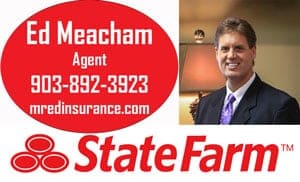 The Savage Storm pick up their second-straight win and in the process improve to 11-2 overall on the year and 6-1 in Great American Conference play.
"I like to watch the ball go in the basket," said head coach Kelly Green. "No one has ever won the game two to nothing, so you've got to make shots and make no mistake that's very important. Adam and Jett kind of set the tone for us out there. Our defense, we challenged our guys inside, but one of the guys we were probably most proud of defensively was Enzo. He got in there and battled with big Devante Brooks, and that's not an easy thing to do. "
Dworsky finished the contest 13-of-18 from the floor overall and 7-of-11 from beyond the arc en route to 37 points, just one point shy of matching his career-high, and completing the double-double with his second-straight double-digit assist outing.
Jett Sternberger joined Dworsky north of 20-points, putting up 23 on 5-of-7 shooting from three-point range.
Bobby Johnson nearly made a third player to reach the 20-point plateau, but his 6-of-8 shooting performance overall and 3-for-4 effort from beyond the arc would give him 19 for the afternoon.
Kellen Manek was the fourth player to reach double-figures for SE, hitting a pair of threes on his way to 10 points for the game.
Dworsky's 10 assists led all players, while Manek dished out four.
Enzo Silveira led the Storm on the glass with six rebounds, while Johnson and Kyle Leslie each added five.
The SE offense shot better than 60 percent in each half overall and from three, finishing the day hitting 64.8 percent from the field and draining 18-of-29 three point shots.
SAU jumped out to an early 4-0 lead, and the Storm would respond with six-straight but the Muleriders would extend that lead back to four points by the 15:25 mark.
A Dworsky three would set off an 11-0 run that saw SE take a 19-12 lead on a Dworsky layup by the 13:24 mark.
Just a couple minutes later Southeastern would use a 9-0 run to push a six point lead into a 31-16 lead with 9:16 remaining in the first half.
SE would maintain a double-digit lead until a late 8-0 run would trim the Storm advantage to 42-36 with 3:52 remaining in the half.
That was as close as it would get though as Southeastern closed the half on a 12-2 run capped by a Silveira buzzer-beater to take a 54-38 lead into the locker room at halftime.
SE never looked back in the second half, with a Johnson layup pushing the lead to 21 points by the 15:06 mark of the second half.
Just over two minutes later a Dworsky three would extend that lead to 30 points with 12:59 to play.
SAU would close the gap to 20 points at one point in the second half, but that was as close as it would get as the Storm pulled away to a 103-73 victory.