The Tigers and the Savage Storm always seem to be neck and neck in whatever they do. The release from the Great American Conference on Tuesday does nothing to dispel that notion.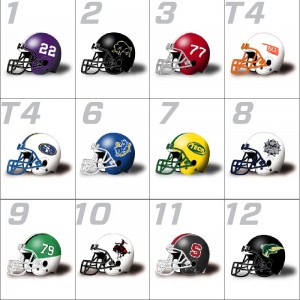 East Central and Southeastern were tied in the voting of the 2015 GAC preseason football coaches poll. Each received 89 points in the poll and ECU grabbed a first-place vote as well.
Ouachita narrowly edged Harding as the league's preseason favorite, following an undefeated regular season last year and a 10-0 GAC record. Ouachita had six of the 12 first-place votes; Harding took three.
Henderson State was third in the voting.
Both ECU and SE earned postseason appearances in 2014 and each return key components from those rosters.
Southwestern was tabbed eighth in the poll and Northwestern, Southern Nazarene and GAC newcomer Oklahoma Baptist rounded out the final three spots.
The 2015 season gets underway on Thursday, Sept. 3, and Saturday, Sept. 5 for Oklahoma's NCAA Division II football programs.