ECU Athletics
Teri LaJeunese
ADA – Former NCAA Division I baseball coach Sunny Golloway has been named the next head baseball coach at East Central University by Interim Athletic Director Matt Cole.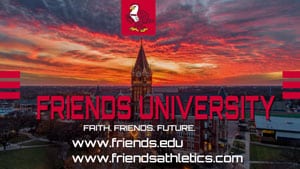 "We are thrilled to have an accomplished coach like Sunny Golloway take the helm of our ECU Baseball program," said Interim ECU President Dr. Jeff Gibson.  "He has had great success and I know that he will bring that success with him to ECU, while helping to elevate not only the experience of our student-athletes, but East Central University as a whole."
"We screened several great candidates for this position," Cole commented.  "What we found was a coach's resume and experience who rivaled no one.  Sunny Golloway has the experience to transform our baseball program and deliver an amazing student-athlete experience.  We believe we will see immediate excitement surrounding Ken Turner Field that will progress into Great American Conference and NCAA postseason success."
Golloway is a legendary coach that spent time as the head coach at three NCAA Division I teams, two from Oklahoma.  Over his 19-year NCAA head coaching career, he has compiled a 743-387-1 record.
"I am here to find my joy again, right here in Ada, Okla.," Golloway said.  "I think about Governor George Nigh saying 'You can get there from here (ECU).' And I never would have thought I would have gotten from there to here, but here I am today and I am very proud to be the next baseball coach at East Central University."
He started his coaching career in 1992 at the University of Oklahoma, as the Assistant Baseball Coach from 1992 to 1995.  During the span, the Sooners advanced to the College World Series three times (1992, 1994 and 1995), and claimed the National Championship in 1994.
He then moved on to become the head coach at Oral Roberts University (1995-2003).  The team spent his first two seasons as an independent before moving into the Mid-Continent Conference (now The Summit League).
In his eight years with the Golden Eagles, he went 335-156 overall and 117-15 in the MCC, earning regular season and tournament championships and NCAA regional appearances in the final six years. He was also named the MCC Coach of the Year four times (1998, 1999, 2000 and 2002).
While at Oral Roberts, Golloway also spent time as the pitching coach for Team USA, where he helped the team record the lowest ERA in program history.
After ORU, Golloway went back to Oklahoma, starting as the associate head coach from 2003-05 and then being promoted to head coach in 2005, a position he held until 2013.  In his nine seasons, he garnered a 346-181-1 overall record and a 116-97-1 mark in the Big 12.  The Sooners claimed the 2013 Big 12 Tournament Championships and advanced to the post-season NCAA tournament all but one season, including three trips to the NCAA Super Regional and one to the College World Series.
Golloway then spent two seasons at Auburn University, where he compiled a 62-50 overall mark, a 23-37 mark in the Southeastern Conference and made one NCAA Regional appearance.
He then retired so he could spend more time with his family and help his wife in her battle with cancer, before she passed away in August 2021.  During the span he also operated OK Instructs, a baseball academy with Mickey Tettleton.
After a few years away from coaching, Golloway dipped his toes back in, becoming the head coach and history teacher at Moore High School.
The Stillwater, Okla., native, attended Northeastern Oklahoma A&M Junior College (Miami, Okla.) and then transferred to Oklahoma Christian College where he received a bachelor's degree in education (1984). He then spent time at the University of Central Oklahoma and Oklahoma working on a graduate degree.