When thinking about East Central football in recent years, it is easy to think about defense first.
That's to be expected from a self-described "old school" coach in Tim McCarty, who fields a solid defensive team year in and year out.
"We're always going to take great pride in our defense," McCarty said. "I guess I'm kind of old school. I know it's 2015 and everybody likes to see explosive offense and we still want to have one, but we still feel it's hard for the other team to win if they can't score.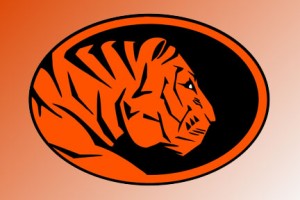 "We've been very fortunate to have had some terrific individual players, but we feel the core always remains the same here. We've been very fortunate to keep our role through the program."
Names of some of those terrific players are easy to recall as well. Armonty Bryant. Norris Wrenn. Fred Gaines. Qumain Black.
And this year that memorable name could be Spencer Bond.
Wait, what?
Bond has been the quarterback for the Tigers the previous three years.
"One of the guys that really shined this spring is Spencer Bond and he will be our starting free safety this fall," McCarty said.
"That's going to be a shock to a lot of people. But you know, it was a decision really that he wanted to make.
Bond threw for 16 touchdowns and ran in 10 more in 2014. This season, he will trying to keep opponents out of the end zone.
"Of course, we feel he's a terrific athlete. The bottom line is that he can really play about anywhere, barring the line. And I'm not so sure he couldn't bite off a chunk of that and compete.
"But he's such a smart kid and such a terrific team player. We've seen him run 80-yard touchdowns. We've seen him do all these things. He's our punter. He's played in some games at receiver and he can run the ball.
"And gosh, I'm going to tell you, this spring with him at the back end at free safety, it just reverberated over and again what a knack he has as a player and how rangy he is in terms of being able to cover the field and be smart. And we're pretty excited about that."
Moving a high profile player like Bond will be preseason attention to the defense. But the Tigers' defense warrants attention each year anyway.
"At this point, I feel like we've got our program very steady," McCarty said. "We have a good working depth chart. The numbers make sense. There's age dispersion among it.
"There are kids that start. There are kids that play a lot. There are kids that constantly have game time that are always developing and working their way up and through that roster. And that allows us to have the stable success that we've had. And shoot, we want to keep it that way."
With all that Bond has the potential to bring to the defense, the next logical question is how to fill the gap he is leaving behind. Bond is a three-year starter at quarterback and has passed for more than 6,200 yards and 47 touchdowns in that time.
The Tigers will have a senior at quarterback after all.
"Rocky Moore will be the starting quarterback this fall and we're excited about him and we're very excited about his understudy in Jackson Lamb.
Moore came to Ada last season as a transfer from Mount San Antonio, near Los Angeles, Calif., the largest community college in the United States. In his time there, Moore threw for 2,400 yards and 26 touchdowns.
Lamb is a redshirt freshman from Frisco Wakeland High School (Texas), who passed for nearly 3,900 yards in his junior and senior years.
"Obviously, we'd have to feel pretty confident about making those kinds of moves and decisions," McCarty said. "And we do. And it's not only just us. I think everybody's excited. The parties I just mentioned and the team, I think we've got excellent chemistry and we're really excited about this potential lineup."
Moore should have plenty of protection to get his job done.
Travis Hening headlines an offensive line that is hard to get past. Hening was an AFCA First-Team All-American and will be a four-year starter.
"Travis will have a lot of accolades," McCarty said. "He's got to stay healthy, but he's got an awesome opportunity to keep playing football when his (college) career is over.
"And at 6-5 ½ and 328 pounds and you have the athletic ability he has – not everybody can stand there and do a backflip and walk on their hands 70 yards and stuff like that. And then he has a washboard stomach at 328, that's something else."
The line also features another senior in Kevin Bowen at left tackle.
"Kevin Bowen is 6-8, 340 pounds. I mean, God only makes so many of those kind of people.
"And with those two guys and Anthony Mayberry, who is from Tulsa and is going to be a three-year starter coming back for his senior year. So we're really excited about that.
"We're big, we're physical, we can run, we're going to have a new quarterback, we've got a nice stable of receivers, some real special ones and we're going to be dynamic at running back. So we feel pretty good about our offense."
East Central finished last season 6-5, which included a trip to the Heart of Texas Bowl. And there seems to be reason to be excited about the experienced group that will take the field in 2015.
The Tigers open the season on Thursday, Sept. 3, hosting defending Great American Conference champion Ouachita Baptist at Koi Ishto Stadium. Kickoff is set for 6 p.m.