ECU Athletics
Teri LaJeunese
ADA – The East Central University football team has announced the signing of 45 high school student-athletes to the football program for the 2022 season.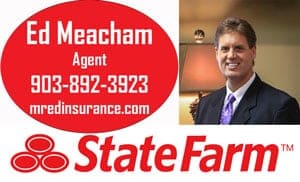 "We are very excited today to add 45 more high school student-athletes to our football family," said Head Coach and Interim Athletic Director Al Johnson.  "This is the most talented group of signees we have gotten in our four years at East Central."
The incoming freshman include 17 from Oklahoma schools.  The Tigers have also added 11 new midyear transfers, seven from Oklahoma.
ECU will add 23 new defense players, including seven outside linebackers, six middle linebackers, five defensive lineman and five defensive backs.
The Tigers also add 22 offensive players, with five wide receivers, eight offensive lineman, four running backs, three tight ends and two quarterbacks.
"Our coaching staff has done an incredible job evaluating, vetting and building relationships with our new members over the last 12 months," Johnson added.  "Today is the culmination of all the hard work that goes into the recruiting process. Signing day is just the first step to getting them on campus, we have many more steps to take with this group before they help us continue our goal of winning championships here at East Central University."