Mid-America Christian moved up two more spots in this week's NAIA poll to No. 7 and sets school records with each jump in the rankings.
The Evangels are tied for the seventh spot in the latest edition of the NAIA Division I Men's Basketball Coaches' Top 25 Poll with Hope International (Calif.)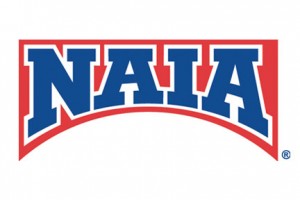 It marks the highest ranking in the national poll for MACU since entering the NAIA in 2007. The Evangels moved up two spots from No. 9 and are now 16-3 overall and 6-1 in the Sooner Athletic Conference.
MACU has three games in a five-day stretch. The Evangels travel to USAO (9-6, 4-3 SAC) on Tuesday night. They then head home to host Bacone (1-17, 0-7) on Thursday and then No. 12 Texas Wesleyan (15-4, 6-2) on Saturday in Gaulke Center, where the Evangels are 9-0 this season.
After a 2-1 week last week, Langston dropped only one spot in the ranking to No. 13.
Langston (14-4, 8-1 RRAC) had a nine-game winning streak snapped against Red River Athletic Conference foe, University of the Southwest, but have still won 11 of the last 12.
The Lions host Jarvis Christian (4-13, 1-8) on Thursday and Wiley (11-6, 4-5) on Saturday in Gayles Gymnasium.