KANSAS CITY – A spot in the Fab Four was on the line and both teams played like it in the first quarterfinal game of the day in Municipal Auditorium.
Mid-America Christian had just enough to push past Cumberlands (Ky.) and advance in the 2016 NAIA Men's Basketball National Championship with a 77-73 win.
MACU coach Josh Gamblin said he thought both teams were giving an extreme effort, but it was obvious both teams were running on fumes.
"It was a grimy effort today," Gamblin said. "Today both teams were playing hard, but you could tell that guys were playing in the third game in four days. But what an effort from our group."
MACU (26-9) took its largest lead of the game early on at 12-5 over the Patriots, but the margin separating the two teams stayed at two and four through most of the rest of the contest.
"It was a very even game," Gamblin said. "Both teams played almost positionless at times. We have fours that handle the ball, like Chris Runnels who comes to the perimeter. And Cumberlands was similar. There were so many matchups that were even-keeled so the ball was spread so many ways."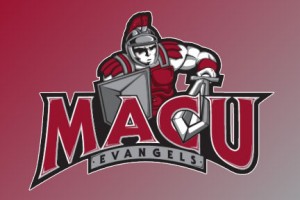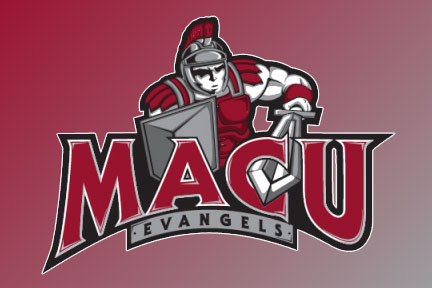 It was a balanced offensive effort by the Evangels with four players scoring in double figures. Devonse Reed and Bryon Miller each had 17 points. Chris Runnels put in 15 and Malcolm Mann had 13.
"Chris made some big plays, and Jerrick Warren, Malcolm Mann and Devonse Reed down the stretch made some big plays for us.
"And of course, Bryon Miller has been Mr. Consistent for us. A lot of people stepped up."
MACU's leading scorer and rebounder, Nick Tate, was held to just five points on the afternoon before fouling out, but he had five rebounds and four assists to go with it. Gamblin praised his team's ability to adjust.
"They did a good job. But it's as I've been preaching to them throughout this tournament. We have a lot of guys that can score.
"And also, just like we do, teams are scouting us. They know what we want to do and are trying to take away our top guys.
"They're loading up so we need to just make the right play. And I thought Nick did that. He forced the issue a couple of times, but most of the day made the right play. And that's why guys like J.D. get open and why Chris has such a good game because they're willing to share the ball and make the right play.
Cumberlands (24-12) stayed close throughout the game and took a 64-62 lead with 5:30 to play. The Evangels' defense then stepped up and forced three empty offensive possessions for the Patriots.
Gamblin pointed to his team's defensive effort as being key again on the day.
"Early in the season, we were really defined by our offense. Here in this tournament, when we've needed to get stops, we've been able to do that."
MACU made the most of those defensive stops with Runnels making two free throws and then Reed hit a three-pointer and a put back for a 7-0 run that would give the Evangels the lead for good.
The trip to the NAIA Fab Four is the first for MACU since joining the NAIA. The 26 wins on the year also tops last season's mark of 25 and is the most for the program since joining the NAIA.
"It's a great accomplishment, but we'll celebrate it here for about an hour and then we'll move on to the next one," Gamblin said.
But not before getting a day off. Mid-America Christian will play the winner of Carroll (Mont.) and Campbellsville (Ky.) on Monday. And having that time to recuperate is huge, according to the coach.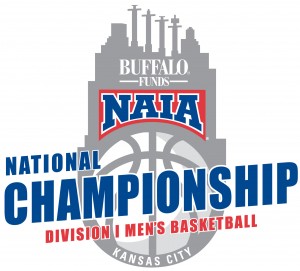 "Oh my gosh, it's unbelievably big," Gamblin said. "Heck, I'm even tired. It's good to get back and get prepared and to get these guys off their feet.
"We'll have a light walk through and shoot around tomorrow. And then get them sleep, get them fluids and get them stretched and then let's go play in the Fab Four to play for a national championship."
Gamblin said his team would get to watch some of the tournament in the evening and would also get to see some of the March Madness at the NCAA Division I level on TV as well.
And then back to business.
MACU will play in the first of the two semifinal games on Monday at 6 p.m.