KANSAS CITY – First team to 100 wins.
That was what it turned out to be in an offensive run-and-gun, fun-to-watch national championship game. And still, five extra minutes were needed to hit the century mark.
But Mid-America Christian got t0 it first on a Malcolm Mann buzzer-beating jumper from the Buffalo Funds logo just outside the lane.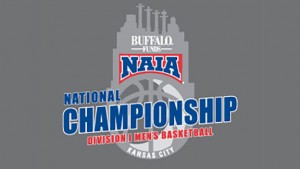 The Evangels beat Georegtown (Ky.), 100-99, in overtime on Tuesday in the 2016 NAIA Men's Basketball National Championship, to take home the program's first NAIA national title.
MACU coach Josh Gamblin said after the game he was still trying to wrap his mind around it.
"It doesn't feel like it happened, if that makes sense," Gamblin said. "It's a surreal feeling. Drained, I think is the word.
"So proud, so blessed, an unbelievable group of guys. They just grew, really grew. And that's what it's all about."
In a game that was tightly contested the whole time with big runs from both teams, it came down to the final seconds and one last run with the ball from baseline to baseline.
Georgetown had just pulled ahead, 99-98, on a three-pointer from Trent Gilbert, who had come off the Tigers' bench and hit his first shot of the game. There were four seconds left in overtime.
But coming out of a final timeout, Gamblin set up the play with the ball in the hands of someone who could get it down the court quickly.
"Well, we just wanted Malcolm going downhill," Gamblin said. "Four seconds for him is an eternity. He's unbelievably fast going north and south, so we just had a couple of rub screens for him, which I think are a little tougher to switch.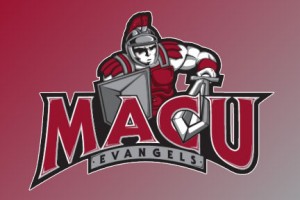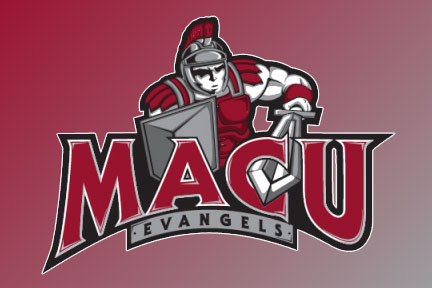 "He got it to his strong hand and we got our best shooter in the strong side corner. But he made a heck of a play and a heck of a finish.
"It's one that will be in the record books for a long time."
Mann went coast to coast out of the inbounds and nearly lost the ball, but collected it at the last possible moment and put the shot up over outstretched arms just before the horn sounded.
It went off the glass, hit the front iron, then bounced twice on the back of the rim before finally falling through.
Mann finished with 23 points and seven were in the extra session.
Devonse Reed led the team on the night with 25 points and was named the Tournament MVP.
"Devonse scores in his sleep," Gamblin said. "He had a dry spell there for about a month. He had a bad eye infection and couldn't have his contacts in.
"Really, ever since his eyes have been right, you could tell. He was confident in this tournament. He was getting to the free throw line. When he does that he becomes very difficult to guard."
Guarding was a challenge for both teams as MACU (28-9) found itself in a high-tempo back and forth game for the second straight night.
Georgetown got out early, taking an 11-point lead just five and a half minutes in. And shots were falling on the inside and the outside.
Tony Kimbro was 5-for-6 from behind the arc for the Tigers in the first half, and 6-foot-8 Deondre McWhorter was looking unstoppable in the lane.
Georgetown built a 50-39 lead going into the intermission.
"I wasn't thrilled with our disposition in the first half," Gamblin said. "I didn't think we hit first. But we picked up our pressure in the second half. We guarded the three-point line a little better.
"Some of that was our scheme coming in. Kimbro's a low 30's percent three-point shooter. He banked one in and we knew some of those numbers would come back to us. So our guys hung in and stayed together."
The Evangels started to put it together in the second half. Georgetown's Noah Cottrill, who led all scorers with 32, hit a three-pointer that put his team on top by 14, 55-41, less than two minutes after the break. Then MACU started its run with a defensive stop.
Chris Runnels blocked McWhorter in the lane and the ball got to Reed to put in a quick three-pointer, starting a 19-5 stretch for the Evangels, who tied the game at 60-apiece with 13:11 remaining.
The Tigers (32-4) weren't done and quickly put points back on the board and went back on top, 79-71, with less than eight minutes left. But the Evangels held their opponents to just three points for the rest of regulation and Runnels' jumper with 21 seconds left knotted the game at 82, sending the title game to overtime.
"Georgetown presented a lot of problems in a lot of different areas," Gamblin said. ""We were scrambling a bit for a while. But that's what it's been about. Guys that have stepped up and made plays when they've had to."
Among those were Mann and Exzavia Seaton. Seaton came in for Nick Tate, the team's leading scorer and rebounder on the season, who fouled out in the overtime session with 14 points and six boards on the night.
"Seaton was big down the stretch," Gamblin said. "A guy who hasn't finished a ton of games for us, but in the most important one he was out there making plays.
"But X was tough. He's just a tough kid. He's a gritty defender. He rebounds the basketball. And he stepped up big at the free throw line."
Seaton had six points on the night, but was clutch at the line, going 4-for-4 on free throws in the OT.
Two Georgetown players had double-doubles. Kimbro, who did cool off in the second half, had 25 points and 12 rebounds, and McWhorter put in 21 points with 11 boards
MACU's Jerrick Massenburge had two points before fouling out in regulation. And Runnels had 12 points while Bryon Miller put in 16, as the Evangels once again had five players score in double figures.
"Bryon's just been so consistent for us," Gamblin said. "I ask him to guard bigger players. I ask him to switch on the guards. I ask him to hit tough shots and he does it and does it without hesitation and without complaining."
Miller, along with Reed, was named to the All-Tournament Team.
"He's just such a good kid. All of these kids are. It's just been a blessing to coach them."
Gamblin also received recognition on the night. He was named the Rawlings-NAIA Division I Men's Basketball Coach of the Year. And he received the Charles A. Krigel Award, given to the coach of the team that best exhibits respect, civility, integrity and fair play, the qualities that define sportsmanship.
He tried to put the win and championship in perspective, and said it was more about the players themselves and their effort than the accomplishment itself.
"I think that's what it about," Gamblin said. "It's about them. It's about their growth and how they come along.
"It's fun to talk about that stuff. You know, we're going to be this, we're going to do that. We're going to stay with it. And those guys really did it. They grinded it out. We were in tough situations and we played tough teams and we figured it out and it's just so fun to see that.
"But it's fun also to see them grow spiritually, and to see them grow academically, and obviously, athletically.
"It's been a true blessing and I'm just glad to get to be a part of it."