It's the home stretch on the small college basketball season. Games seem to loom larger through the next two weekends. Here's the list of five games you'll want to keep up with on Thursday.
• Rogers State (17-7, 11-5) at Oklahoma Christian (5-17, 3-13) – men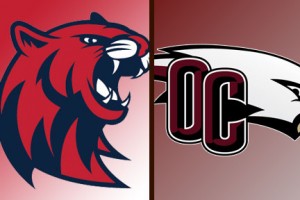 There will be no postseason for the Hillcats this season, but that doesn't mean there might not be a championship brought to Claremore.  RSU has won nine of its last 10 games and now sits in a three-way tie atop the Heartland Conference standings. If the Hillcats win out, they will earn at least a share of the regular season title. OC has won two of three, including a 96-91 upset of Dallas Baptist on Monday.
• Mid-America Christian (14-9, 7-7) at Oklahoma Baptist (19-4, 11-3) – women
How does OBU follow the big win over Oklahoma City on Saturday? The Lady Bison are 4-0 in February and are likely an NAIA Tournament team already, but would like to carry momentum into March. MACU has lost three of four this month and need to turn things around for a possible SAC Tournament run. Lots of talent on both sides.
• St. Gregory's (12-10, 8-6) at Oklahoma City (13-7, 9-5) – men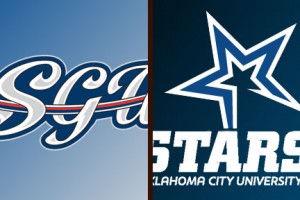 There is still time for the SGU tho season. The Cavs have had the target on their backs all season from last year's performance, but St. Gregory's started to peak near the end of the season as well. The Stars are flying high right now, having won seven of the last eight. OCU, still in the top 25 at No. 25, owns a 34-3 all-time record against the Cavs. SGU's Marty Wilkerson is sixth in the country in scoring, but Gary Inglett scored 26 for OCU in the season's first meeting.
• Ouachita Baptist (17-4, 13-3) at Southeastern (13-11, 9-7) – men
With a win, the Savage Storm punches its ticket into the GAC Tournament. Southeastern has won three straight and Taylor Smaller took GAC Player of the Week honors for last week's performance. Ouachita won the first matchup this season, 70-61.
• Arkansas-Monticello (12-9, 10-6) at Southwestern (8-14, 5-11) – women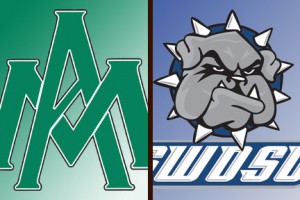 Southwestern is in control of its own postseason destiny with four games remaining. All four are at home. Win them all and they are in the GAC Tournament, and could likely get in with three wins, but why take chances. UAM has won four of its last five and won, 68-56, in the season's first meeting. The Lady Dawgs will have to shoot the ball better – SWOSU is last in the GAC at 36 percent shooting from the field.