The Sooners took care of business in the first Bedlam Basketball '15 matchup, 82-65, two weekends ago.  Here are five storylines getting ready for tonight's second game.
• Can either or both teams carry over momentum from midweek wins?
Oklahoma absolutely routed Texas Tech, 81-36, on Wednesday.  Oklahoma State got the better of Baylor, 64-53, on Tuesday.  Each win was big for its own reasons. Will either of the teams be able carry over any of the positives, especially in the first half of this rivalry game.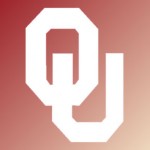 • What does Buddy Hield do for an encore?
Hield's stat line was posted on Twitter just a few less times than Ellen Degeneres' selfie at the Oscars last year. He had 27 points on 10-of-10 shooting and was 4-of-4 from behind the arc, and had five rebounds, two assists and two steals. Can he keep that kind of pace in Stillwater?
• What happens if OSU loses big again?
There has been so much talk lately about the possibility of the Big 12 having eight teams in the NCAA Tournament.  If the Cowboys lose again by 15 or more in a game that's not close, the talk about the Big 12 next week could be about the seven teams the conference could get in.
• How big an impact will Forte have?
The junior had a game-high 16 points against Baylor, but his impact was felt beyond just the points he scored in that the Bears' defense had to factor him in to every set.  Senior transfer Anthony Hickey had eight points, with a couple of big three-pointers, and 10 assists.  Will the Sooners focus on Forte on defense or just give him his points and not let the rest of the team beat them?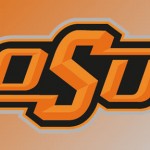 • From directly in the middle, which direction will each team got in the Big 12?
Each team is 4-4 in league play and tied for fifth in the Big 12 and this game takes the both to the midpoint of the conference schedule.  Each has TCU (1-6) twice in the second half, while OSU gets West Virginia (6-2) and OU has two with Iowa State (5-2).  A win tonight keeps one team still in the hunt for a Big 12 title or at least No. 2 seed in the conference tournament.