By Taylor Morris
The Northwestern Rangers open the home portion of their schedule in the newly renovated Percefull Fieldhouse on Monday, hosting Oklahoma Panhandle with the tip at 5:30 p.m. And the Great American Conference gets into full swing later in the week.
Here's a look at five players to get to know on the Rangers' squad:
1 – No. 25 McKenzie Billy
Position: Forward
Major/ Minor: Elementary Education
Hometown: Thomas, Okla.
Classification: Sophomore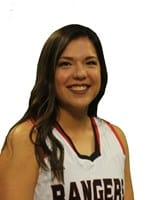 McKenzie Billy began the season in a bit of a rough patch. Playing substantial minutes in the first four games, Billy attempted 8 shots, but managed to sink only one. However, she is 75 percent from the free throw line. Furthermore, between the offensive and defensive side, she has accumulated eight total rebounds while averaging two a game. Additionally, of all four games the Lady Rangers have played, Billy accumulated four assists, making her a real team player.
2 – No. 3 Kalea King
Position: Starting Guard
Major/ Minor: Criminal Justice/Psychology
Hometown: Round Rock, Texas
Classification: Junior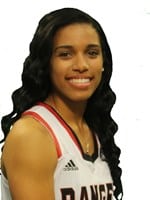 Kalea King is back at it again as starter. She has struggled to get the ball to fall from deep, racking in only one three-pointer out of the six she has attempted, giving her a 16 percent three-point average. However, she has been doing a phenomenal job of getting to the free throw line with 32 total attempts while making 18 of them. All of those attempts definitely show he lack of fear to drive to the basket and highlights her aggressive playing style.
She has accumulated 39 points, 10 total rebounds and four assists in the season showing a lot of potential and promise to play a key role offensively and defensively for the Lady Rangers.
3 – No. 22 Jonae Issac
Position: Starting Guard
Major/Minor: Health and Sports Science/Psychology
Hometown: McKinney, Texas
Classification: Senior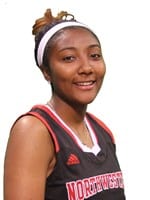 Returning starter and key player for the Lady Rangers Jonae Issac is off to a decent start, making 11 out of the 34 total shots attempted, averaging about 32 percent thus far. She also is 75 percent from the free throw line and is really cleaning up on the boards. Collectively, she has 24 rebounds and averages six a game. Issac has also accumulated four assists throughout this season.
4 – No. 1 Ashley Pride
Position: Starting Point Guard
Major/Minor: Health and Sports Science/Psychology
Hometown: Dallas, Texas
Classification: Senior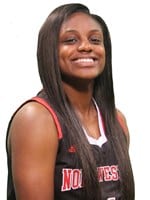 Ashley Pride is the starting point guard for the Lady Rangers. She has been a deep threat in this season so far. Pride is 3-for-8 from the three-point line, averaging about 37 percent. She has been a defensive rebounder by accumulating three rebounds on defense with none on offense. She has racked up two assists thus far and only two turnovers. Pride has been lights out from the free throw line shooting 5-for-6 with an average of 83 percent.
5 – No.30 Jade Jones
Position: Guard
Major/Minor: Health and Sports Science/ Sports Psychology
Hometown: Pond Creek, Okla.
Classification: Redshirt Sophomore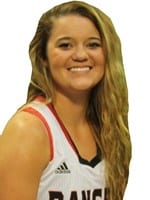 Jade Jones is a new edition to the Lady Rangers coming from Northwestern's known rival Southwestern Oklahoma State University. She spent two years playing basketball with SWOSU.
In her final year with the Bulldogs, Jones only played 19 games until she unfortunately acquired a season ending ankle injury. Jones is now a redshirt at NWOSU and will have to sit out the remainder of the season due to the NCAA ruling that states, any athlete who transfers to another school in the same conference loses her eligibility to play for a season. However, Northwestern is very excited to see what Jones can do to aid the Lady Rangers in the 2017-2018 season.
Photos courtesy NWOSU Sports Info.