The Sooner Athletic Conference Softball Tournament gets underway on Thursday, with pool play to take place at two sites. Oklahoma City, Texas Wesleyan, Mid-America Christian and SAGU will play at Ann Lacy Stadium on the OCU campus. St. Gregory's, USAO, Bacone and Southwestern Christian will play at the Ballfields at Firelake in Shawnee.
• USAO is the defending tournament champion. The then-No. 13 Drovers swept through the weekend, going 4-0 and taking out ranked rivals, then-No. 9 St. Gregory's and then-No. 1 Oklahoma City in the 2015 championship. USAO won 12 in a row before going 1-2 in the NAIA national tournament opening round. The Drovers (28-19) are the third seed and will open with sixth-seeded Bacone (9-42), which is playing in its first SAC tournament. USAO won three of four against Bacone during the regular season, but the Warriors won the last one on Saturday.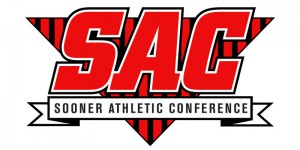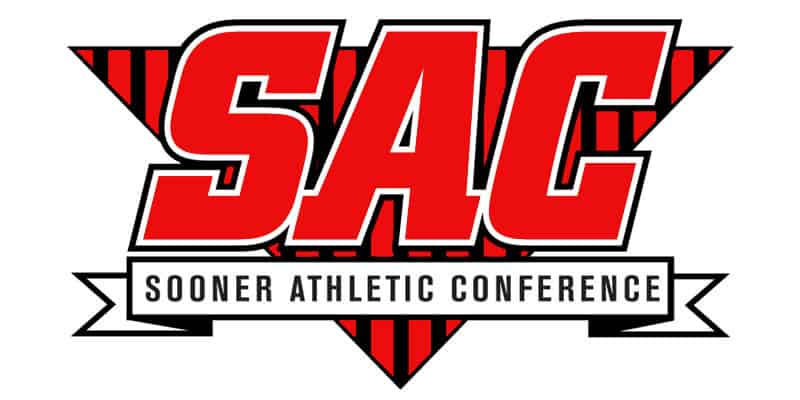 • St. Gregory's has lost only three times since Feb. 20, and all have been to OCU. The No. 3 Cavaliers are led by sophomore Ashli Hafford, who was named the NAIA Player of the Week this season, and in second in the country in RBI with an average of 1.429 per game. Second-seeded SGU (39-5) will first face No. 7 seed Southwestern Christian (11-34) in the tournament, a matchup for which neither team needs to study much. The two teams have played each other in four of the most recent six games, with SGU winning all four.
• Oklahoma City has to be the prohibitive favorite to win the tournament again this year. The No. 1 Stars have won 27 straight games, following a 29-game winning streak to open the season. From pitching – OCU has a collective 0.82 ERA that leads the NAIA and has struck out the most batters this season (464) – to hitting – OCU leads the country in hits (637) and runs scored (502) – the Stars have dominated throughout the season. Top seed Oklahoma City (56-1) opens pool play with eighth-seeded Southwestern Assemblies of God (6-44), a team it outscored during the regular season, 59-1.
• As the month of March was getting underway, Mid-America Christian put together a seven-game winning streak. But as the regular season closed, the Lady Evangels are currently on a six-game slide. However, it is likely an unfortunate product of the schedule, as MACU played all six games against OCU and SGU, scoring only four runs during that span. No. 5 seed Mid-America Christian (25-23) meets No. 4 Texas Wesleyan (25-27) in the first game, and TWU took the season series 3-1.
• There have been three different champions in the last three years: USAO, 2015; OCU, 2014; and Lubbock Christian, 2013. In the five years prior to that, the only opponent to beat OCU in the championship game was rain, in 2009.