Another big weekend of college hoops is ahead today. Here's a look at five things you should know about today's games.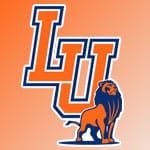 • The Langston Lions suffered a heartbreaking defeat at LSU-Alexandria last night. The No. 1 Generals, who are still yet to lose at home in the second season as an NAIA varsity program, did just enough to hold off the No. 11 Lions, 65-63. Mike Harris is starting to find his stride for the team with 23 points and seven boards in the loss.
Firmly in second place in the RRAC now, Langston is 2.5 games ahead of No. 23 Our Lady of the Lake in third in the league, but can't afford to stay down after this setback. LU plays tonight at LSU-Shreveport. The Lions haven't lost back-to-back games this season and the last time that happened was last year with three in a row, a series culminated in losses at LSU-Alexandria and at LSU-Shreveport.
• It might be easy for Oklahoma City fans to look ahead a bit to Thursday when the No. 14 Stars travel to No. 17 Wayland Baptist. WBU beat OCU, 82-67, on Jan. 28, giving the Stars their first Sooner Athletic Conference loss of the season and ending a 12-game SAC winning streak and also a 28-game home winning streak.
But OCU shouldn't be looking past today's contest. Sure, Southwestern Assemblies of God lost by a combined 94 points in two meetings last year. But SAGU lost by only three earlier this season in OKC. OCU is led by Daniela Wallen, who is second in the NAIA in scoring at 21.71 points per game and 11th in rebounding at 9.12 per game.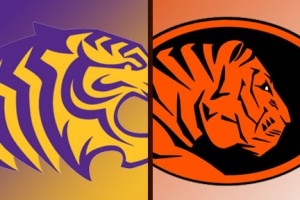 • The big game of the day in the GAC is a battle of Tigers in Ada. Ouachita comes to town riding a 10-game winning streak, its longest streak in 12 seasons. They also bring the current Player of the Week, Tirrell Brown (15.9 ppg, 6.7 rpg), and are alone at the top of the league standings at 12-2. East Central is now at third in the GAC (10-4) and still well in the running for the conference regular season title. ECU's Sterling Thomas leads the conference in scoring, putting in 19.7 points each night.
• It's a rivalry game in Edmond today as Northeastern State takes on Central. The women's teams are both looking to secure different places in the MIAA postseason tournament. For the RiverHawks, who are 3-12 in league play and currently in 12th, they need to keep winning to hold at least that place. Only the top 12 teams of the 14 earns berths in the conference tournament. The Bronchos are now in fifth (9-6) and are trying to break into the top four and earn a first-round bye.
Mary Jane Buschmann, a junior, leads NSU in scoring (13.0) an rebounding (5.3). Senior McKenzie Solberg is the UCO leading scorer at 15.3 per game, eighth in the MIAA. For the year, UCO has been putting up 70.9 ppg, while NSU scores only 56.2 ppg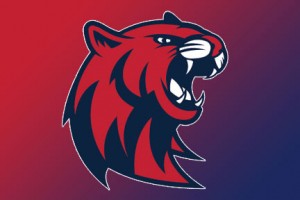 • The Rogers State men won 11 straight to open the season, then lost three straight after that – to St. Edward's, St. Mary's and Texas A&M-International. The Hillcats are back on the right track, having won six of their last seven. They have also exacted a measure of revenge, having beaten St. Edward's and St. Mary's on the second trip through the Heartland Conference schedule. RSU gets a chance to complete that idea as TAMIU comes to Claremore today.
Also, in a more meaningful sense, Rogers State is one of five teams at 9-3 or 9-4 in league play still with a shot at the regular season title. The Hillcats have four players scoring in double figures, including Donald Moore at 17.1 ppg. TAMIU and RSU are in the top three in the league in scoring defense – at 66.0 (1) and 66.7 (3), respectively. One or both will likely score more this afternoon.