It's the final weekend in January with a lot of great basketball in store for Saturday. Here is a look at five things to know about today's schedule.
• Top 12 teams take the court in the Gaulke Center tonight when No. 7 Mid-America Christian hosts No. 12 Texas Wesleyan. It's the third game in five days for MACU. The Evangels had an eight-game winning streak stopped on Tuesday, as they lost 95-93 at USAO, but turned things around quickly with a 102-88 win over Bacone at home. The Evangels hope to be the streak busters this time as TWU is riding a six-game winning streak into Oklahoma City.
MACU comes in with a high-powered offense, sixth in the NAIA putting up 92.95 ppg. Five players are averaging double figures, led by Nick Tate with 17.2 ppg. Tate is also pulling down a team-high 7.4 rebounds each night.
Both teams are at 7-2 in the SAC and sole possession of first place is on the line.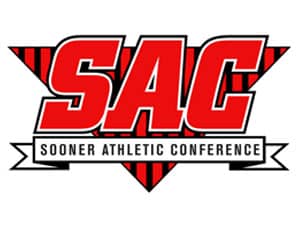 • The Sooner Athletic Conference should take notice because the Stars know how to follow a loss. No. 14 Oklahoma City lost to No. 21 Wayland Baptist, 82-67, at home on Thursday, in the first SAC loss this season. OCU had won the first 10 conference games this year and the streak was at 12 dating back to last season.
However, last year when the Stars dropped their first SAC game of the year, they followed with nothing but wins – for the rest of the season. Then-No. 2 OCU fell to then-No. 8 Oklahoma Baptist, 66-62, but recovered and went on to win the next 12 games, including the national title.
Daniela Wallen, third in the NAIA in scoring at 21.87 ppg, is leading the way for the Stars this season and has topped 20 points in 10 of 15 games in which she has played.
• The Northeastern State women stopped a six-game slide on Thursday with a 61-54 win over Lindenwood. The RiverHawks look to pick up another win today and try to stay in a position to make the MIAA tournament when they host Lincoln. Both teams are 3-11 in the conference.
Lincoln won, 63-52, earlier in the season, but NSU won the two previous contests, including a 69-68 victory in the Event Center. Then-freshman Alexis Hill completed a three-point play with one second left as NSU came back from being down 15 to take the win.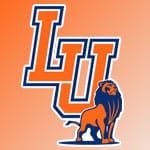 • Langston's women and men have been pretty tough to beat lately. The No. 18 Lady Lions have won 10 of their last 11 games and the No. 13 Lions have won 12 of their last 13. Defense has been key to both these teams, and the women are allowing only 58.4 ppg.
Both teams are at 9-1 in the Red River Athletic Conference and host Wiley today in Gayles Gymnasium.
• Rogers State is in Odessa, Texas, today finishing the closing out a four-game road stretch. The men have won five in a row and are looking to keep pace in the Heartland Conference standings. Donald Moore is averaging 19.4 points and 4.0 assists during this latest streak.
RSU at 8-3 in the league is one game behind Texas A&M-International (9-2) and a half-game behind Dallas Baptist (8-2). A win today keeps the Hillcats in good position to make a run at the top spot with TAMIU coming to Claremore next Saturday.