No. 1 Oklahoma City hosts No. 3 St. Gregory's on Tuesday in a doubleheader at Ann Lacy Stadium. Here are five things to look for when the two get together for what should be two great games.
• Unfortunately, someone has to lose. But neither of them has since the last time they played.
The two teams split their doubleheader back on Mar. 22 in Shawnee. For OCU (44-1), it was the only loss of the season so far and the Stars have won 15 straight since then. SGU (33-3) has lost only three on the year and since its setback have rattled off 16 consecutive wins.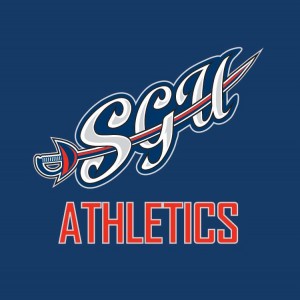 • Quality pitching. In the two games the teams played in Shawnee, there were only five runs scored combined – SGU won 2-1, then OCU won 2-0.
In 23 appearances on the year, Oklahoma City's Georgia Wall is 13-0 and is leading the NAIA with an amazing 0.32 ERA. Abby Meador has also had 23 appearances and is 18-0 and in fourth in the nation with an ERA of 0.88. Meador is also leading the NAIA in opponents' batting average, giving up only .104 when she is in the circle.
• Great pitching doesn't necessarily mean these two teams may not light it up. Among teams that have played a full schedule in the NAIA this season, OCU leads the county batting at a .389 clip. SGU isn't far behind at .352.
And these teams have players that can do both – pitch and hit. On Friday, Cavs' pitcher Ashli Hafford threw a complete game to start a doubleheader with Texas Wesleyan with a win. She also went 3-for-6 from the plate over the two games, and all three hits were home runs, accounting for six RBIs.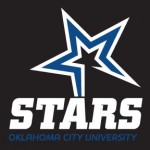 • You're almost certainly looking at someone who will receive a weekly SAC honor. Nine times this season, there have been weekly accolades given to the conference Pitcher of the Week and the Player of the Week in softball. In eight of those weeks, at least one of the players was from either Oklahoma City or St. Gregory's and in three of the weeks, both were.
• When all is said and done, with two teams as closely matched as these, each game will likely come down to who blinks first. Both squads are relatively young and the one that is able to capitalize off a mistake and carry that momentum on through is probably going to be the one to take the win.
In that game. It could easily turn around in the next one.
First pitch for Game One is set for 5 p.m.