DURANT – Southeastern had a solid defensive performance on Saturday and the Storm defeated Arkansas Tech, 22-5, to secure a winning season for the first time since 2009.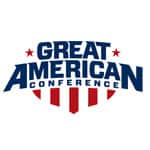 The Savage Storm defense held Tech to just 209 yards of total offense and single digits on the scoreboard.  It's the fourth consecutive game in which the Wonder Boys were unable to score in double figures.
Both teams struggled to find any kind of offensive rhythm.  The 8-5 score through three quarters seemed to be better suited to a game played on Southeastern's baseball field just to the north of Paul Laird Field.
Each team also fumbled inside the opponent's 2-yard line and kept likely points off the board.
Storm quarterback Ryan Polite capped a five-play 82-yard drive with just less than 11 minutes remaining in the game to put Southeastern on top by 10.
Polite also was 21-of-33 passing for 291 yards and touchdowns through the air.  Both TD passes were caught by senior Layton Dworaczyk, playing for the final time before the home crowd in Durant.
Devlon Wortham rushed for 57 yards on the day.  The Storm picked only 79 rushing yards as a team.
The Wonder Boys were kept out of their own end zone.  ATU scored on a 52-yard field goal by Randy Valezquez – the longest of his career – and a blocked punt recovered in the SOSU end zone.  The two Tech scores were in the first half.