The ORU Golden Eagles are going to Cancun.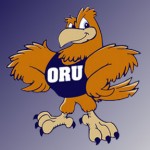 Well, not during the summer like many of us would want to do during the summer.
The Oral Roberts men's basketball team will be playing in the 2013 Men's Cancun Challenge.  The overall event entails two games for ORU in the U.S. and two in Cancun.
The Golden Eagles will travel to St. Louis on Nov. 21 and then to Wisconsin on Nov. 23, facing teams from the Riviera bracket.  Then it's on to Cancun for the true bracket format to begin.  The Mayan bracket will see ORU take on Georgia Southern on Nov. 26, with the winner and loser facing the respective winner and loser of the matchup of Bowling Green vs. Presbyterian.
It sounds like a good way to head into the Thanksgiving holiday.