From USAO Sports Info.
Jessica Jackson, Sports Information Director
CHICKASHA – NCAA Division I coach, Doug Hall, is set to begin his first season with the Drovers as the Head Men's Basketball Coach at the University of Science and Arts of Oklahoma.
"I'd like to thank the administration for having the confidence in me and the opportunity to lead the basketball program," Hall said. "I feel like my background as a head coach at a similar school makes it a good fit."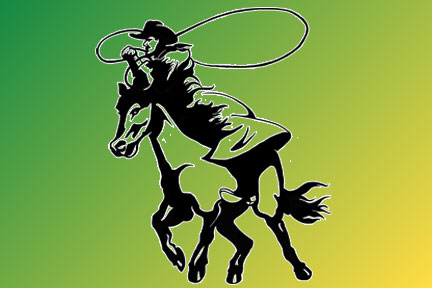 Hall becomes the seventh head coach in Drover basketball history – and quickly. Because of the timing, Hall, who accepted the position on Friday, will resume responsibilities at USAO on Monday. He will begin teaching classes in the spring.
"Doug Hall is a wonderful addition to our athletic program and community. He brings years of experience working in the NAIA and NCAA to USAO," said Monica Treviño, vice president for enrollment management and student affairs. "We welcome Doug, his wife, Tiffany, and his children, Darren and Katie, to the USAO family."
Hall said he is eager to get started with his players, bond as a unit and establish their strengths.
"First of all, I'm excited to get down there and meet the team. There are going to be a lot of things to get done early," he said. "And then we will put a competitive team out there and play as hard as we can."
USAO athletic director Brisco McPherson, former men's basketball coach, said he was familiar with Hall and his coaching style as former opponents in the NAIA.
"He's somebody that we've competed against when he was at Southwestern, and I liked the way his teams were prepared and the intensity that he played with," McPherson said. "We just felt like he was a good fit for us."
Hall describes his playing style as high energy and enjoyable for coaches, players and fans.
"As far as style of play, we like to play fast," he said. "I think it's a fun style to coach, and I think it's a fun style to play."
Hall comes to USAO from the University of Missouri – Kansas City, an NCAA Division I institution, where he was an assistant coach for the Kangaroos for a year. Prior to serving as an assistant, he was the Director of Operations for three years at UMKC.
From 2001-09, Hall was the head basketball coach at Southwestern College in Winfield, Kansas. He left Southwestern College as the third winningest coach in school history, compiling a 145-92 overall record. The 145 wins are the most during any eight-year span in the 103-year history of Southwestern College basketball.
Southwestern is an NAIA school in the Kansas Collegiate Athletic Conference.
In 2006, he led the Moundbuilders to a school record of 28 wins and was named KCAC Coach of the Year.
In the classroom, Hall left Southwestern with a perfect 100 percent graduation rate, as all 33 of his seniors went on to earn their degrees.
While at Southwestern, Hall also served as an associate professor of sport management from 2001-09. Additionally, he worked in the development office, where he left the school as an Assistant Athletics Director.
Hall joined the Moundbuilder program from the Detroit Pistons of the National Basketball Association, where he spent two seasons with the Pistons in Auburn Hills, Michigan, as the corporate sales coordinator.
Before being hired by the Pistons, he completed an eight-week internship in the athletic department of the United States Naval Academy in Annapolis, Maryland.
Hall played collegiately at Wartburg College, a liberal arts college, in Waverly, Iowa. During his varsity action, he was a two-year starter on teams that combined to go 56-23 and to win two Iowa conference championships. Those teams both played in the NCAA national tournament, with the 1991-92 team reaching the Sweet 16.
He graduated from Wartburg in 1993 with a bachelor's degree in fitness management and a minor in business. Hall earned a master's degree from the West Virginia University sport management program in 1994.
USAO began the national search in late July after former head coach Vinson Metcalf resigned citing personal and family reasons.