From SWOSU Sports Info.
Doug Self, Sports Information Director
WEATHERFORD – A familiar face has been spotted around the Pioneer Cellular Event Center recently as former Bulldog standout and 2014 Great American Conference Player of the Year Rod Camphor has returned to Weatherford for the summer. His plans for the summer include working out in preparation for his second professional season while also assisting Coach Bob Battisti and the Bulldog staff with their summer camps and tournaments.
Camphor recently completed his first season of professional basketball playing for BC Nevežis of the Lithuanian Basketball League, where he was teamed with another former Bulldog, Thomas Davis. Camphor led his team in scoring, averaging 12.4 points per game while shooting 42.8% from the field and 35.3% from 3-point range. He also averaged 3.3 rebounds and 3.2 assists per game in his rookie season, but he did so while playing on a struggling team as Nevežis finished the year with a record of 7-33.
"I had to adjust to the style of play, that was the biggest thing," Camphor said of his rookie campaign. "I think I adjusted well because I had a decent year, I just wish we could've won more games because that's what it's all about to me."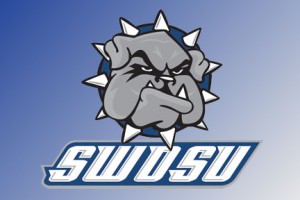 With his return to Weatherford, Camphor has been reunited with former teammates and new Bulldog players, who have heard plenty about the former All-American with a reputation as a gym rat. After two seasons at Highland (Kan.) Community College, Camphor chose SWOSU for his final two seasons and left a mark on the school and community he now considers a second home.
As a junior, Camphor started 13 games and was the Bulldogs fourth-leading scorer with an average of 10.5 points per game, but he was at his best down the stretch, leading SWOSU with 21 points in a win over Northwestern Oklahoma State in the season finale before a GAC Tournament-record 36 points in the opening round in Bartlesville. SWOSU was eliminated from the tournament by Arkansas Tech in the semifinal round, but Camphor thought he had found his stride heading into his senior season, hoping to help the Bulldogs improve upon their 12-16 record.
Following the season, however, SWOSU Coach Charlie Schaef resigned and Camphor felt his future was uncertain after the Bulldogs hired Bob Battisti, the longtime coach at rival Northwestern Oklahoma State.
"I thought if new coaches came in that I'm leaving and stuff, but Coach (Kris) Johnson talked to me and said Coach Battisti would coach me and be hard on me," Camphor said. "I talked to a couple players he coached at Northwestern and they said no matter what, he's going to make me become a better man."
With Camphor deciding to return to Weatherford for his senior season, he remembers a conversation with his new coach that set the stage for a breakthrough season.
"After one of our first pickup games, Coach watched for just five or ten minutes and then he called me into his office," Camphor recalls. "He sat me down and told me he thought I could be the Player of the Year in the league and ever since then he's been my guy."
With his new coach's words providing his motivation, Camphor and teammate Kenyan Borders embarked on a summer workout regimen that got both ready for their first season under Coach Battisti. Both worked as custodians on campus from 7:00 am – 3:00 pm each day, meaning early mornings would be expected if they wanted to get in their two workouts, totaling at least four hour in the gym and weight room per day.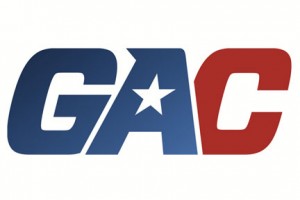 "I always knew that hard work pays off and you have to put in a ton of hours to get better at your craft," Camphor said when recalling the summer of 2013. "We would work out twice a day Monday through Friday then once on Saturday and take Sunday's off to rest. There were days I didn't want to get up and I would think 'I hope this pays off,' and it all did in the end."
His offseason dedication most certainly paid off as Camphor led SWOSU to a five-win improvement from his junior season and to within one game of the program's first conference championship since 1986-87. He led the Bulldogs with a scoring average of 17.7 points per game while ranking second on the team with 5.8 rebounds per game. Camphor scored in double figures in all but one game as a senior, reaching the 20-point plateau on 10 occasions as he led the Bulldogs to a 17-10 (14-6 GAC) record before the season ended with an upset defeat against Southern Arkansas in the GAC Tournament.
"I wish we would have gotten a ring," Camphor said when asked about the conclusion of his senior season, "But ultimately we had a good year and I feel like I was able to leave my mark because hard work really paid off for me and that shows to the guys still here. These guys look up to me and want to work out with me and I think that's helping them out."
Camphor's standout senior season did not go overlooked as he was rewarded with several individual accolades, including being named the Great American Conference Player of the Year and a First Team All-GAC selection. Beyond that, he earned two all-region honors and an honorable mention All-America selection by Division II Bulletin, becoming just the second Bulldog to earn All-American honors since SWOSU joined the NCAA Division II. Another first for Camphor was becoming the first player from the GAC to be selected for the Reese's Division II College All-Star Game, where he scored a team-high 17 points and competed alongside some of the best Division II players in the country in Evansville, Ind., the site of the Elite Eight.
After leaving his mark at SWOSU, Camphor had to watch from afar as the Bulldogs finished 16-13 this past season, often waking up in the middle of the night to cheer on his former teammates. Now that he's returned, he also marvels in the improvements that continue to be made around the Weatherford campus.
"This is crazy, I'm glad they did the renovations to the weight room because it's more attractive to recruits,"
he says. "These are some nice facilities, probably better than some D1's and that should really help in the recruiting. The arena is nice and the weight room is nice so if we look nice, we play nice!"
While he came back to SWOSU to hone his craft as he looks to prolong his professional career, he's also using his time in Weatherford to give back to the program and community that helped shape him. The latest example of that was last Wednesday as he gave a speech to high school players in attendance at SWOSU's Elite Camp.
"I've been in there positions," Camphor said. "I was trying to go to camps and become the best player I could be. I always come back and want to give back and talk to kids, let them know that they really can do it. I'm a witness myself that you don't have to go to a top Division I school, or even Division I at all. Basketball is basketball so if you can play, you can play at any level."
Camphor has proven that he can play at any level and he looks forward to deciding where the next step of his professional career will take him. He currently has multiple offers from teams overseas for next season and he hopes to make a choice by the middle of July on where he will go next. He also intends to continue taking online classes this fall and complete his Business Management degree, which will fulfill a promise to his mother of earning his diploma.
In the meantime, you can find Camphor working out alongside his former teammates and other current Bulldogs, continuing to leave his mark on the SWOSU Basketball program. As his favorite saying goes, 'Hard Work Pays Off.'