From RSU Sports Info.
Scott Slarks, Assistant Athletic Director for Communications
CLAREMORE – For the first time since joining NCAA Division II, the Rogers State men's basketball team finds itself in the national polls receiving votes in the Media Poll presented by D2SIDA.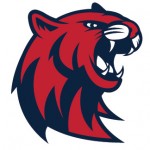 The Hillcats have started the season a perfect 7-0 and are garnering some national attention. RSU is one of two teams to represent the Heartland Conference in the poll, along with Newman, and also jumped up to No. 5 in the South Central region.
The Men's Basketball Division II Media Poll, Sponsored by D2SIDA is in its second year of existence. These weekly rankings are independent of the official NCAA Regional Rankings that will be released closer to the end of the season.
League play begins Saturday for the Hillcats as they host Dallas Baptist Dec. 12 at the Claremore Expo Center. Tip-off is slated for 3 p.m. and can be caught live on the Hillcat Network at www.rsuhillcats.com/live.