The season lasted five minutes longer than may have been expected, but it was worth it for Hillsdale.
The Saints outscored Grace Bible (Mich.), 20-7, in the extra period to take a 97-84 win in the National Christian College Athletic Association Division II Men's Basketball Championship on Saturday.
Hillsdale opened the game with two made three-pointers and led throughout the first half, taking a 43-35 lead into intermission.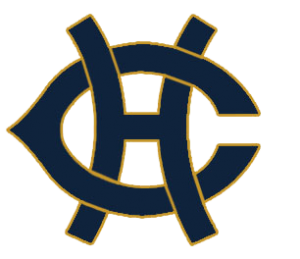 But the Tigers didn't call it quits. Grace rallied back and led by as many as seven points in the second half, and were up 71-65 with five minutes remaining.
Saints coach Mark Berokoff said his team was in a new situation, but that it didn't falter.
"(Grace) started hitting a lot of shots in that second half," Berokoff said. "And we've really never had to come back like that in a game. But these kids just dug in.
"And offensively, the guys that have played well all year made big shots. And it was just a great team effort at the end."
Antonio Wilson and Trey Sneed scored the final 16 points for the Saints in regulation. And Sneed hit a three-pointer in the final minute to knot the score at 77-77, which would send the game into overtime.
Sneed, the NCCAA D-II Player of the Year, had a game-high 27 points to go with nine rebounds, two steals and two blocks. He averaged 22.0 points and 8.7 rebounds over the three-day stretch and was named the Tournament MVP.
"It was a quiet 27," Berokoff said of Sneed's points. "But boy, when we needed some big shots, Trey and Antonio Wilson hit monster shots that were just backbreakers and it was just awesome to see them step up like that.
At the five-minute mark with his team down six, Antonio Wilson, who was also named to the All-Tournament Team, put in seven straight points for the Saints as his team went on a 7-2 run to get to within one.
"Any other team in the country, he's probably a starter," Berokoff said. "He was called the best sixth man in America for our level and he had an unbelievable tournament.
"He raised his game to another level and any time you have a kid like that coming off the bench, that's a bad recipe for a lot of teams. He was awesome this tournament."
It was the 12th national championship for Hillsdale's men's basketball team. The title is also the third in the NCCAA. The first two were Division II-AA. This one was the first outright Division II national championship for the Saints.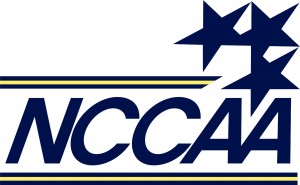 Berokoff said his team and staff were extremely exhausted, but all excited with the results.
"It's an unbelievable feeling to see all the hard work these kids put in and have it all come through in the final game."
Berokoff, named the NCCAA D-II Coach of the Year, also took the time to acknowledge all those who had a part.
"I'm so proud of my coaching staff and how hard they work. They put together some great game plans."
Hillsdale finished the year at 22-11.
And at the top.