ANKENY, Iowa – The Saints led from start to finish in the NCCAA national quarterfinal.
No. 1 seed Hillsdale outlasted Johnson (Tenn.), 109-92, to move on to Friday's semifinal.
His team led from start to finish and Hillsdale coach Mark Berokoff praised its play.
"I thought our effort was really good," Berokoff said. "We've been working on defense so much, but we didn't really play defense well for long stretches. But the one thing we've been able to all year is score and we scored the ball really well today.
"And our ball movement was good and our guys were so unselfish. I was really proud of that aspect of the game."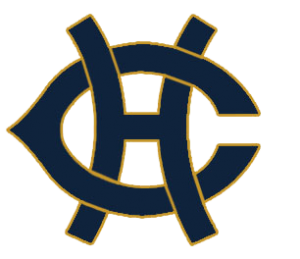 The No. 1 seed Saints (17-10) shot 59.7 percent from the field in the game and had 38 assists.
Xavier Hunter led the way with a game-high 25 points.
"Xavier played really well," Berekoff said. "He's just such a hard kid to guard. He's really quick. And when he's making that jumper, he's lights out."
NCCAA Player of the Year Trey Sneed was held to just 16 points, but brought in eight rebounds. And Kashus Lyons nearly had a double-double with 19 points and nine boards.
"Any time you're point guard (Lyons) can get 19 and a good amount of rebounds, that's good," Berokoff said. "And I think Trey looked a little nervous today, being the Player of the Year, there's a lot of pressure on him.
"But he still had good numbers, and for him to be below his average and for us to still score a lot of points is a good sign, I think."
Sneed is averaging 20 points and 10.5 rebounds per game.
Hillsdale opened the game with back-to-back three-pointers to take a 6-0 lead it would not relinquish, and made seven of its first 10 attempts from behind the arc. The Saints were up by 12 midway through the first half.
But the Royals didn't go away and got to within two, 64-62, with 17:45 to play. But a Sneed jumper started a 9-2 run to help the Saints distance themselves for the remainder of the game.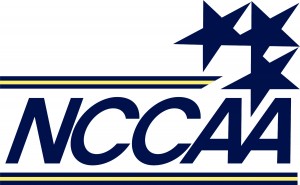 "We knew Johnson could really score. We just kinda held our ground and when we needed to get some stops, we got them, and just pulled away."
Hillsdale will next face North Central University (Minn.) in the semifinal on Friday. No. 4 seed NCU defeated No. 5 Arlington Baptist, 117-108, in overtime in the quarterfinal.
"North Central is a very tough matchup," Berokoff said. "They shoot the three so well and they rely on it. They got down to this team by 24 and they were able to keep knocking down threes.
"For us to have a chance, we're going to have to defend the three. they're a scary team the way they move the ball and they're well-coached. So we have our hands full, but I think we'll be ready."
Tip time for the national semifinal game is set for 5:30 p.m. at Faith Baptist Bible College in Ankeny, Iowa.