OPSU Athletics
Dave Beyer, Sports Information Director
GOODWELL – Oklahoma Panhandle State University has announced that veteran softball coach Chad Kerr has been named as the University's new Head Softball Coach. Kerr replaces Meghan Mulcahy – who had served as the softball head coach since 2012 and Athletics Director since 2017 – before stepping aside from her coaching duties after the 2019 season to serve full-time as the A.D. in guiding the Aggies' intercollegiate programs.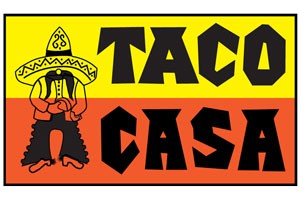 "We welcome Coach Kerr to the Aggie Family," Panhandle State President Dr. Tim Faltyn said. "I look forward to him building on the great foundation for success established by Coach Mulcahy in the softball program. His philosophy of 'academics first' and creating a great experience for our student-athletes is what we want as core values for our athletic program."
Kerr brings seven seasons as a head college coach with him to OPSU, as well as an additional 12 years of various softball coaching positions to his credit. Most recently, Kerr was the head coach at NCAA Division II Lincoln (Mo.) University from 2016-18, taking 2019 off from college coaching to give private softball instruction. In his time at Lincoln, his team showed a 40-point improvement in team batting average, generated 60 more runs batted in, produced nine all-Missouri Intercollegiate Athletic Association players and 17 National Fastpitch Coaches Association Academic All-Americans.
Additionally, Kerr coached the 2015 season at NCAA Division II Alderson Broaddus (WV) University, leading the team to its first winning campaign in five years. From 2011-14, he was the head coach for OPSU's current Sooner Athletic Conference mates Central Christian University, moving the needle by taking a program with single-digit win totals to 16 wins in 2014 and amassing 17 all-conference players along the way.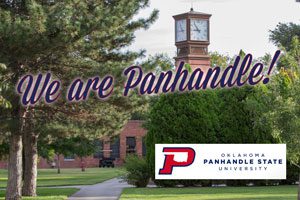 Kerr also served as the C.C.C. Director of Athletics for two years (2012-14), concurrent with his coaching duties.
"I am excited to have Coach Kerr take over our softball program," Mulcahy said. "He is going to be a person who fits the upward trend of all of our programs, but especially for softball. He is highly-organized and knowledgeable, while also having strong philosophies and values which will help our ladies grow as both players and individuals."
As for his part, Kerr sees Panhandle State as a great match.
"I'm thrilled to have been chosen as the next leader of the OPSU Softball program and to carry on and build upon the terrific work Coach Mulcahy has done," Kerr said. "Special thanks to Athletic Director Meghan Mulcahy, Assistant A.D. Vic Esparza, the rest of the search committee, along with OPSU President Dr. Tim Faltyn, for giving me this opportunity. I knew immediately during my on campus interview – meeting the other coaches and some of the players – this was the place for me."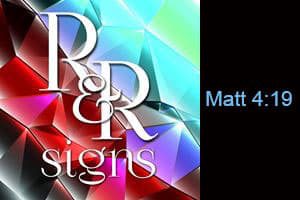 Kerr attended Truman State University in Missouri from 1987-91. He had a record-setting career as an all-conference baseball player at TSU, as well. He graduated with his bachelor's degree in English, with an emphasis on education and coaching.
Kerr and his wife Kim have been married 25 years. The couple have three children: daughters Kiley and Chelsey, and son Koby (a member of the Westminster College golf team).