OPSU Athletics
Dave Beyer, Sports Information Director
GOODWELL – Citing a desire to be closer to his children, Oklahoma Panhandle State University head softball coach Chad Kerr has announced the he is stepping down from his position. Kerr coached the COVID-19 shortened 2020 season, after former head coach and Athletics Director Meghan Mulcahy was promoted to fulltime Director of Athletics for the Aggies.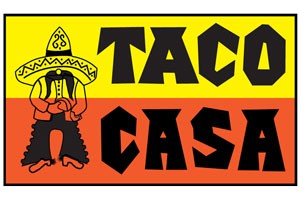 Mulcahy said a search to replace Kerr will begin immediately.
"I want to thank Coach Kerr for carrying on the upward trend of OPSU softball," Mulcahy said. "While we are sad to see him leave, I wish him nothing but the best in the future."
From Kerr's perspective, his time with OPSU was a positive point in his coaching career.
"It was a very difficult decision to leave OPSU," Kerr said. "We have a terrific team here and to work for and alongside a great group in Athletics; OPSU is a special place. I wasn't actively looking for a position, but an opportunity was presented that allows my wife Kim and I to be only two hours, versus 10 hours, away from our three grown children, so I just couldn't pass it up.
"I want to thank Athletics Director Meghan Mulcahy and President Faltyn for the opportunity to coach here. The program is in great shape and somebody is going to inherit a championship-ready group of terrific young ladies."
Panhandle State was 10-16 when the season was called off, but seven losses came versus nationally-ranked opponents. The Aggies had already taken on the toughest part of their Sooner
Athletic Conference slate, with four games versus NAIA No. 2-ranked USAO and two against No. 3 Oklahoma City (with one of the games left suspended) when the season came to a halt.
Six of Kerr's players earned SAC All-Conference accolades in 2020. He produced a pair of SAC and NAIA Scholar-Athletes, had 11 players named to the SAC softball academic all-conference list and posted 17 SAC Commissioner's Honor Roll members.