Southeastern just finished a three-game tour through the state of Texas with exhibition contests in preparation for the 2013-2014 season.
The Savage Storm fell to Division I opponents in all three, but there is excitement in the return of senior forward Urald King to the court.  Storm fans are happy – and so is King.
"I'm excited to be back from a personal standpoint and a team standpoint," King said.
"I really didn't want to sit out last year, but I didn't want to go through a full season not healthy."
King played in only one game last year, which was supposed to be his season campaign.  He tallied a double-double with 25 points and 13 rebounds in the opener before injuring his wrist.  A season-ending surgery followed and King could only watch through the remainder of the Storm's season. He was granted an opportunity to take a medical redshirt.
And he received some counsel from his coach.
"When Coach (Kelly) Green and I were talking about me redshirting last year, he put it to me best," King said.  "Redshirting can be a good or bad thing.
"Some people can use that year to get better, which I feel like I did.  That gave me the opportunity to step back and look at the game in a different light and just see the spots I needed to be in and also the spots that I was off and steps that needed to take forward.
And it helped me to mature."
King put up good numbers in the three exhibition contests.  He had a game high 16 points against UTSA in the first outing and followed that with a double-double (13 points, 12 boards) against UTEP.  King still reached double figures against North Texas, but it was in the rebound category (10) to go with seven points.
King said that he knows it is important to be at his best.
"I feel like that every day and every year you need to grow on and off the court," King said.
"That year being off gave me time to mature.  I didn't want to go through my senior season unhealthy.  I wanted to be the Urald King that I know I can be.  I wanted to go out there and play to the full force.  I want to be the player everybody expects me to be."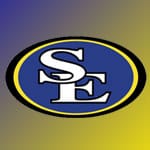 And he said he believes he will play a big role in the team's success this season.
"I'm looking forward to playing with these guys this year.  I've developed relationships with them last year and have developed even more with them this year and with the guys that have come in this year.
"I expect a lot of us and I hold myself to a higher standard because I know people look to me as a leader and I know that I tell somebody else something, I have to be able to do the same thing.  It's all about being accountable."
Southeastern opens the regular season hosting USAO in Bloomer Sullivan Arena on Saturday at 7:30 p.m.