After four seasons at the helm of the volleyball program at SOSU, Jenn King is leaving to take the head coaching position at Nova Southeastern (Fla.).
King compiled a 42-80 record with the Savage Storm and led her squad to the Great American Conference postseason tournament the past three years.
King said she was appreciative of her time in Durant.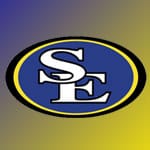 "I could not have asked for a better situation for my first head coaching job," King said.  "Keith Baxter (director of athletics), Cherie Wilmoth (associate director of athletics) and (university president) Dr. Minks are outstanding people to work for.  They are just the most supportive administration a coach could want.
"And I feel like I was able to learn a lot and was able to grow as a coach.  I was able to make an impact on the program and be involved in the Southeastern community and the Durant community in ways that I don't think are available to a lot of first time coaches."
The opportunity to make the move to a similar position at the Division II program in Fort Lauderdale was not something King was seeking out.
"To be honest, I was not looking at all," King said.
"The 2014 volleyball team is looking great for Southeastern, returning all but one starter.  They have a great mentality and a couple of really good early signees.
Bu she did take the time to consider the possibility when opportunity in that region arose.
"I wasn't looking for anything whatsoever, but I do have some experience previously in Florida and in the Sunshine State Conference.  I was contacted by one of the administrators at Nova Southeastern, who I've known for eight to 10 years now through the volleyball community and in different circles.  And they had an opening there and Florida has always been a spot that is close to my heart for me to think about getting back to.
"The opportunity just fell into my lap and it was just something that I couldn't walk away in terms of my family and making a move like that."
The Savage Storm will be losing not only its head coach, but also the assistant coach.  However, this is completely understandable.
They're married.
Dan King will be making the move to Florida as well, and will likely fill a similar position for the Sharks' volleyball program.
"He will be relocating, but it is yet to be determined the details of the position or the involvement.
"He and I have worked together for six years now and it's a good partnership on the court for us.  And I'm definitely planning on continuing that."
King is also expecting the couple's first child, which is due in the spring.
Although the move is from Division II school to another, the trappings of the job are somewhat different.  Southeastern's program was still in an early phase when King – only the third head volleyball coach at the school – took over.  NSU has had a volleyball program for much longer and the Sharks have some tradition to build upon.
Nova Southeastern made the NCAA Tournament three times in the last 10 years, advancing to the Elite Eight in 2008.
But King said there is work to be done.
"I think that there is still some rebuilding to do," King said.  "They have had success in the past.  But in recent years, they have had some difficulty in finding their footing and finding some stability.  It's been quite some time since they've been able to get back to that level.
"Going in there and knowing that they have some expectations of a high level of success is something that I look forward to being a part of.  In their athletic department overall, they have a good amount of national championships, in golf and in rowing most recently."
"There is that energy in that department."
King will have some talent already there with which to work.  Sophomore Sydney Cook, an outside hitter who has led her team in kills in each of her first two seasons, was named to the all-conference team for the second straight year.
She knows she will need that kind of talent and more to achieve her goals.
"The Sunshine State Conference is highly competitive in volleyball.  It's one of the top volleyball conferences in the country.
"And I have a little bit of experience in my previous tenure as an assistant coach in another university in that conference (Saint Leo University), so I have an idea of what I'm getting into in terms of the level of competition and the level of recruiting.  So I'm not going in having to relearn a region or a conference.  That's definitely a benefit.
"But it's going to be a challenge.  It's going to take some time for that program to be able to be built to a level that I think it needs to be at to compete both at the top of the conference and the top of the region."
King leaves Durant on Thursday to begin her new responsibilities in South Florida.